The Individual Visit Scheme (IVS) began on 28 July 2003. This scheme allows Mainland resident visit Hong Kong or Macau on an individual basis. Before the scheme, China resident must travel to Hong Kong or Macau with a business visa or group tours. In general, as long as people is in the scope of cities, it can take the simple visa (Special licensing) procedure going to Hong Kong or Macao, people can stay at most a week in the period. From now, 49 Mainland China cities' resident can use individual traveler visit Hong Kong and Macao. Chinese long holiday is peak period of Honk Kong and Macao individual traveler program, such as National Day of the People's Republic of China, Chinese New Year and Golden week.
Don't waste time Get a verified expert to help you with Essay
The aim of the Individual Visit Scheme is to motivate the economic downturn that caused by the SARS in Hong Kong or Macau. Individual Visit Scheme is a double-edged sword. On one hand, it provided the job opportunities for local, and bringing the appreciable revenue for the local economic (especially retail industry, or hotel industry). But on the other hand, along with the expansion of the VSI, it derived many problems, such as inflation, cultural conflict, or crime increase.
The expansion of Individual Visit Scheme In July 28, 2003, the first period of four designated cities of Guangdong province began to take the lead in the implementation of Hong Kong and Macao individual travel.
In July 2004, opened more cities for individual visit total 32 cities, including total population about 150 million. The scope of gradually expanded to Beijing and Shanghai, as well as Jiangsu, Zhejiang, Fujian and Guangdong province.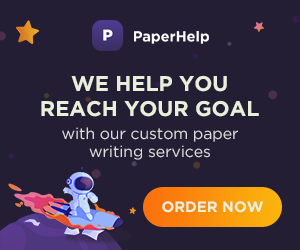 In November 2005 Chengdu, Jinan, Shenyang and Dalian four central city was accepted to the individual travel, there are 38 cities totally in the North and West China, including the total population of about 200 million people.
In January 1 2007, Zhengzhou, Henan, Hebei Shijiazhuang, Changchun, Jilin, Hefei in Anhui and Hubei Wuhan were the total of 49 cities can apply individual travel. But except Harbin, Qingdao, xi 'an, Taiyuan, Lanzhou and Xining city.

From April 1 2009, Shenzhen citizen can apply for a visa for several times a year, namely in valid for one year, there is not limited to go Hong Kong, but cannot stay in Hong Kong more than a week a time.
Different views of the event: (Positive and Negative influence) It has passed a decade since 2003 the Individual Visit Scheme launched. Individual visit scheme is a double-edged sword that boost on the economy of Hong Kong and Macau, on the other hand in recent years the visitors have sharply surged leads negative influence for Hong Kong and Macau.
Positive influence of Individual visit scheme
Individual visit scheme that attract many Mainland visitors come to Hong Kong and Macau, stimulate the service and retail industry, food and beverage industry, hotel industry and tourism development. It brings many business opportunities and enhances the economic growth, also increase the job opportunities. When 2003 SARS virus attacked Hong Kong made the economic downturn, the Individual visit scheme brought Hong Kong out of economic difficulty. Also the consumption of stable visitors and sustainable growth gave Hong Kong a buffering effect for standing the financial crisis. Thereby decreased the negative influence of financial crisis and kept the stable economy. Moreover Individual visit scheme also bring many opportunities for Macau, especially boost the gaming and entertainment industry. Macau becomes a tourist and recreational center.
Negative influence of Individual visit scheme
The negative influence of Individual visit scheme is the rent increased greatly. Many old and famous restaurants have to remove from the tourism area and more stores replaced by watches, cosmetic company, jewelry shop and pharmacy.
Also affect inflations, the visitors bring great demands, stimulating related industry and investment regard to the production cost increased that propel the inflation. The imbalance of industrial structure, the high earning of gambling industry in Macau drives other industries' manpower flow to the gambling industry that other industry's manpower is shortage, the small and medium enterprises difficult to maintain their living.
Second the Parallel Traders problems increase the demand of household items especially for baby milk powder that affects the local residents' demand which caused the Hong Kong government enacted the limit of milk powder. Parallel Traders lead to influence on the surrounding environment and the rent increased, especially Sheung Shui and Tai Po of Hong Kong those boundary areas. Serious traffic congestion, both Macau and Hong Kong are facing many vehicles and many Mainland visitors crowd in street and Macau's street restricted by terrain, narrow and circuitous. More and more casino's construction projects started many vehicles, tour bus and free shuttle bus come into use pushing the pressure on the traffic.
Crime increased, Hong Kong and Macau has increased many crimes due to open for Individual visit scheme especially for Mainland. The visitors breached the law most of them was sneaked to Hong Kong or Macau but after the scheme the criminals was through the boarder gate openly came to Hong Kong or Macau. The cases of Individual visit scheme. Previously, we mentioned that The Expansion the Individual Visit Scheme (VSI) on HK or Macau caused the conflict of Mainland. Here are some cases or events show that the recent year of the confliction.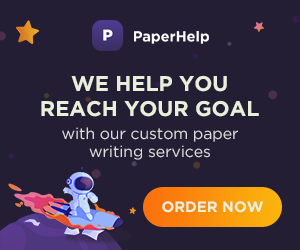 Hong Kong anchor babies' problem
Anchor baby refers to children born in Hong Kong whose parents (from Mainland) have no HK citizenship. The children can have the Hong Kong permanent residency, and enjoy the Hong Kong social resources and benefits. Since 2003, Individual Visit Scheme targeted to boost economy of Hong Kong has begun. It was providing opportunity of visiting pregnant from Mainland to born infants within Hon Kong. At 2010, there are over 41000 Mainland pregnant born their children in Hong Kong. It leaded the hospital did not has enough human capability and bed to offer the local pregnant. The anchor babies' problem caused worsening in Hong Kong. On 23rd Oct. 2011, there are about 1300 people demonstrate the HK government. They opposed the Mainland pregnant born the children in HK. They hoped the government ensuring it has enough bed for local pregnant.
Dolce & Gabbana(D&G) Photo Ban Protest
In early January 2012, the HK couples took a photograph in front of the D&G flagship store in HK and the security guards stopped this couple. The security guards announced that it prevented the Hong Kong citizen to manufacture the counterfeit products, and protested the rights of the window design. If it was Mainland resident, it had rights or ability to take the photograph.
On 8th Jan. 2012, over a thousand of people respond to the social media campaign. They started to gather at the sidewalk in front of the D&G branch and took photos together, and complain of the unfair treatment between Hong Kong and Mainland citizen. And they are demanding for an official apology to the Hong Kong public.
Parallel trading in Hong Kong
Since 2003, the individual visit scheme, multiple-entry visa and the appreciation of RMB. It attracted a large number of mainland people consumed in Hong Kong, also including the parallel traders buy goods and push up the prices of them in order to earn a profit. The export goods include smoke, electronic component, smart phone, and seafood. Milk powder is the most affecting of the people livelihood. The serious shortage of milk powder affected the local infants did not have enough milk to drink. The milk powder manufacturer claimed their productivity cannot catch up the rocketed growth of the demand. Some drugstore takes a chance to raise the milk powder prices.
There are many demonstration launched throughout 2012 and 2013. The meaning of these actions is requiring the HK government to protest the local resident demand and eliminated the multiple-entry visa of mainland people.
Hong Kong mainland China driving scheme
This is a cross-border driving scheme which allows drivers of cars with primary registration in mainland china to drive directly to Hong Kong. HK government considered to give a more option to let the mainland people visit in HK, to further promote social and economic and cultural exchanges between mainland and Hong Kong.
After Mar 2013 launched the scheme, there are some problem occurred, such as the traffic accident increased because of the different rules and traffic awareness; exhaust emission and road congestion.
Conclusion
In recently years, China residents like bought clothing, jewelry and pharmacy and souvenir even household items etc., in Macau and Hong Kong, which items are good quality and have guaranty. For the Individual visit scheme, we mentioned that it bring both positive and negative influence to Macau and Hong Kong.
For positive influence, China residents who are mainly contributing to the economy and GDP growth, unemployment rate decrease, different industries development, especially for retail industry and gaming industry in Hong Kong and Macau.
On the other hand, it still causes many negative problems and conflict event in Macau and Hong Kong. Retail shop targeted China residents as their main spending power customers, it only pay more attention to them instead of other customers. That may result from discrimination issue in Macau and Hong Kong retail shop. Otherwise, anchor babies' problem is hotly issue in Hong Kong; anchor baby can share and enjoy Hong Kong benefit and resource that makes conflict becomes serious between China and Hong Kong.
In last, we also sum up problems from six aspects: inflation rate increased, traffic congestion, manpower and resources shortage, crime increased, environment damaged and imbalance of industrial structure. For above positive and negative example, we think government should find the balance point between the excess individual visitors and the influence on local resident's life. Individual visitor scheme is necessary to execute in Macau and Hong Kong, which is good opportunities to city and industry development, economic growth and resident's employment.
In establish scheme, government should release individual visitors policy for travel depend on the city's bearing capacity (transportation, resource shortage and public facilities), consider whether the capacity of city to receive tourists is overload or not; Cultural difference between Hong Kong, Macau and China, release individual visitors in quota control, take the priority of local resident's right and consider the influence of individual visitors scheme to local residents.
In short we conclude to reach agreement for support individual visitor scheme executed under in a reasonable and acceptable of city and local residents.
Reference
http://zh.wikipedia.org/zh-tw/D%26G%E7%A6%81%E6%AD%A2%E9%A6%99%E6%B8%AF%E4%BA%
BA%E6%94%9D%E5%BD%B1%E9%A2%A8%E6%B3%A2
http://knowyourmeme.com/memes/events/dolce-gabbana-photo-ban-protest
http://zh.wikipedia.org/wiki/%E9%9B%99%E9%9D%9E%E5%95%8F%E9%A1%8C
http://city.mirrorbooks.com/news/html/42/n-98542.html
http://evchk.wikia.com/wiki/%E8%87%AA%E7%94%B1%E8%A1%8C%E5%95%8F%E9%A1%8C
https://www.google.com/url?sa=t&rct=j&q=&esrc=s&source=web&cd=3&cad=rja&uact=8&ved=0CD8QFjAC&url=http%3A%2F%2Fwww.safp.gov.mo%2Fsafptc%2Fdownload%2FWCM_003354&ei=U1RSU7XdE6aTiQf24IHQDA&usg=AFQjCNFzYyyxJDPyOzU3ibSF2dQidJ7NtA
http://zh.wikipedia.org/wiki/%E9%A6%99%E6%B8%AF%E5%A2%83%E5%85%A7%E6%B0%B4%E8%B2%A8%E5%AE%A2%E5%95%8F%E9%A1%8C
http://zh.wikipedia.org/wiki/%E7%B2%B5%E6%B8%AF%E8%87%AA%E9%A7%95%E9%81%8A#.E7.88.AD.E8.AD.B0