Research has shown that children born in the 2000's have a 1-3 chance of developing type two diabetes, and 7% of obese five to seventeen year olds has at least one risk factor for cardiovascular disease. "Over the past 30 years childhood obesity has more than tripled in the United States. According to the American Academy of Child and Adolescent Psychiatry, obesity in children is one of the easiest medical conditions to recognize but most difficult to treat. (Wittman,2010 pg.75)." are now federal guidelines now in place that all school are required to meet. These new federal nutrition guidelines are now tough, due to the changes in state and federal laws the government has banned the use of pesticides in crop growing.
Don't waste time Get a verified expert to help you with Essay
The federal government has finally step in and made new laws to save the children of our future. Infusing the new health and nutrition program to ensure meals are well balanced and nutritional for students growth and development is one of the best thing they come have ever implemented, many of these new meal requirements as part of their "program nutrition standards set forth by the USDA require most schools to increase the availability of whole grains, fat-free and low-fat fluid milk in school meals; reduce the levels of sodium, saturated fat and Tran's fat in meals; and meets the nutritional needs of school children within their calorie requirements (Johnson, RK, et al. 1998)." This brochure will identify the economy issues, special need for the students been served, developing a standard health and nutrition menu for schools and the benefits of changes that's have been made in the school lunch menu. Some of economy issues for school lunch and breakfast programs were re-authorized with significant improvements to make it easier for eligible children to be enrolled. By doing the re-authorization will allow underprivileged children in families that receiving government asseds to automatically receive free school meals without having to complete an application, and school districts will have to review a sample of applications more carefully to make sure families are eligible.
With nutrition and health meals in school that are high in fat, sodium, cholesterol and they were very unhealthy meals. All of this was done to cut the cost of foods. The National School Lunch Program (NSLP) that started in 2006 was the second largest food and nutrition assistance program which and provided over 28 million low-cost or free lunches to children on a typical school day at a Federal cost of $8 billion for the year (Economic Research Report 1998). The NSLP report provides background information on the, including historical trends and participant characteristics. It also addresses steps being taken to meet challenges facing administrators of the program, including tradeoffs between nutritional quality of foods served, costs, and participation, as well as between program access and program integrity.
The special need is for students to be offer a variety of healthy foods in school meal and snack programs that will prevent childhood obesity and diabetes. Schools are required by law to offer school meals and snacks that are consistent with the federal government's dietary guidelines. Having these programs has allowed students to develop healthy eating habits and to learn to enjoy many different foods. Healthier meals provide energy and nutrients for students. These are special needs because schools where given students food that was unhealthy and causing childhood deaths. These new programs that have been enforced has help decrease childhood diabetes and obesity. FIGURE 5-1 Excerpt from a late version of the Menu Development spreadsheet for estimating and evaluating the average daily energy and nutrient content that would be provided by possible meal patterns for breakfast, using preliminary targets for schoolchildren ages 5–10 years kindergarten through grade 5. (Johnson, RK, 1998 pg. 295)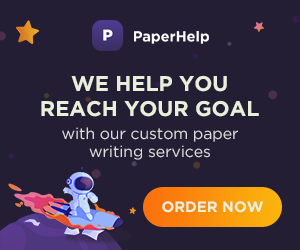 TABLE M-6 Sample Lunch Menus: High School
MONDAY| TUESDAY| WEDNESDAY| THURSDAY| FRIDAY|
WEEK 1| | | | |
Choice of:| Choice of:| Choice of:| Choice of:| Choice of:| Sloppy Joe (3.6 oz) on WW Roll| Regular or Spicy Chicken Strips (3oz)| Pineapple Glazed Turkey Ham (2 oz)| Nachos Grande with Tortilla Chips (2 oz)| Teriyaki Chicken Dippers (3 oz) with White Rice (1 c)| Cheese Lasagna (1oz) with Marinara Sauce (½ c)| Chicken Patty (2.5 oz) on WW Roll| Hamburger (2.7 oz) on Bun| Chicken Patty (2.5oz) on WW Roll| Corn Dog (4oz)| Assorted Pizza (6.3oz)| Assorted Pizza (6.3 oz)| Assorted Pizza (6.3oz)| Assorted Pizza (6.3 oz)| Assorted Pizza (6.3 oz)| Cheeseburger (2.7oz meat, 1 oz RF cheddar cheese) on Bun| Grilled Chicken Salad (2 oz chicken, 2 oz black beans, 1 c spinach, cherry tomato)| Chef Salad (1 oz turkey, 1 oz ham, 0.5 oz LF cheese, ½ egg, 1 c dark green leafy blend, cherry tomato, cucumber)| Taco Salad (2 oz taco meat, 1 oz shredded cheddar, 0.25 oz tortilla chips, 1 c dark green leafy blend)| Black Bean Salad (½ cromaine, 2 oz black beans, 1⁄8 c corn, 1⁄8 c pineapple)| Deli Roll Salad (1oz turkey, 1 oz LF cheese, 1 c romaine blend, tomato)| Sub Sandwich (1.5 oz turkey, 0.5 oz RF cheese) on Hoagie Bun (4")| Roast Beef Sub (2 oz roast beef, 1 oz RF cheese, romaine leaf, tomato) on WW Hoagie Bun (5")| Veggie Sandwich (2 oz RF cheese, lettuce, tomato, cucumber) on Hoagie Roll (5")| Deli Turkey Sub (2 oz turkey, 1 oz RF cheese, lettuce, tomato, cucumber, red onion) on WW Hoagie Roll (5")| Sub Sandwich (0.75oz turkey ham, 0.75 oz turkey salami, 0.75 oz turkey bologna, 0.5 RF cheese) on WW Hoagie Roll (5")| Veggie Wrap (romaine, 2 oz monterey jack cheese, cucumber, red pepper, tomato, matchstick carrots) in WW Tortilla| Buffalo Chicken Wrap (2.5 oz chicken, 1 oz LF cheese, romaine leaf, 1 oz ranch dressing) in WW Tortilla| Turkey Club Wrap (2 oz turkey, 1 oz RF cheese, lettuce, tomato, 1 oz ranch dressing) in WW Tortilla| Italian Wrap (1 oz turkey salami, 1 oz turkey ham, 1 oz LF cheese, romaine leaf, tomato) in WW Tortilla| | Green Beans (½ c)| Sweet Potatoes (½ c)| | Baked Potato Wedges (½ c)| Vegetarian Beans (½ c)| Fresh Mini Carrots (½ c)| Fresh Zucchini Slices (½ c)| Golden Corn (½c)| Sliced Summer Squash (½ c)| Developing a standard health and nutrition menu for schools involve there were five major steps taken to help develop the menu :
(1) consideration of the adequacy of the meal planning approaches in current use;

(2) the selection of the new meal planning approach;
(3) the identification of an established food pattern guide to serve as a basis for school meal patterns for planning menus that are consistent with Dietary Guidelines for Americans;
(4) the design and use of spreadsheets to test possible meal patterns against the preliminary nutrition targets established in Chapter 4;
and
(5) the testing of a series of possible standards for menu planning and evaluation of the resulting menus in terms of nutrient content, cost, and suitability for school meals (School Meals: Building Blocks for Healthy Children) The benefits of these programs are typically acquired during person's childhood according to The Dairy Council. Therefore, healthier school lunches would lead to healthier nutritional choices throughout children's entire lifetimes. By making healthy school lunches the norm as opposed to the exception, children will inadvertently learn about nutrition and healthy eating. The reverse is also true; children who are provided with sugary, fatty foods at school can develop poor eating habits that can last a lifetime but by have this program is has decrease childhood diabetes and cholesterol.
References
Wittman, Demand Media; Candy Vs. Vegetables & Healthy, Unprocessed Lunch Choices, 2010 Johnson, RK, et al. Journal of Child Nutrition and Management, 1998. 2:95-100. Gettlinger, MJ, et al. Journal of the American Dietetic Association,