The Role of Gender in Joyce Carol Oates Blonde
Published:
1 September 2015
Remember! This is just a sample.
You can get your custom paper by one of our expert writers.
Get custom essay
76 writers online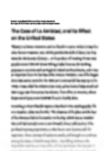 Blonde is a novel written by carol oats featuring Marilyn Monroe. Her life is a clear picture of the role of gender in the society. She is described as an angel of sex, a dumb blond, sacrificial lamb and a self-destructive diva. Oates takes a bold path to explain the curse of Monroe. In addition, Carol Oates has a remarkable achievement because the image of Monroe is based on films, ignoring the inward look of her, which literature has tried to put in the minds of people. When studying blond it is clear that a miserable woman is living inside a marvelous light and concoction of flesh and therefore blond explains that womens experience. Oates has put into detail Monroe's abortions, suicide attempts, medical crisis and lovers. Furthermore the novel describes her as being crushed and exploited by Hollywood because of being fragile and innocent. Her misery and disaster is because of the crisis she was going through in her mother's side. For instance, her mother and grandparents died in mental institutions. Moreover, her uncle killed herself and her mother never revealed her father. Oates views Monroe as an actress with a lot of instincts who has been tortured and sabotaged by men that despise but still covet her body. She has embodied femininity exceeding everyone and seems to exist for sex only but nobody desired her afterwards. This essay describes the role of gender by giving a detailed account of Marilyn Monroe's life in marriage, career and her ultimate ambiguous death.
Her early life as Norma Jeanie was a struggle because she was moved from one house to another. Primarily, she was admitted to an orphanage in Los Angeles after her mother's attempt to provide for her a good home failed due to her mental illness. When she was 12 years old, she was taken by her legal guardian Grace Goddard who was her mother's best friend. Her stay with them did not last because Doc; Graces husband, was promoted to West Virginia .The Goddard's were unable to take Norma Jeanie and these brought a lot of question as to why she could not move with them. Allegedly, doc had come drunk one evening and had attempted to French kiss Norma when she was only 15 years of age. To avoid any other temptations, Grace felt it prudent to marry off Norma Jeanie to the 21 year old James Doughty who was their neighbor's son. She did this to avoid returning Norma to the orphanage (Oates 127). The marriage lasted for four years and they had a divorce because James dough trey began to lose interest in her when she began her modeling career. Furthermore, Monroe had reported that she had attempted to commit suicide because she was bored and trapped by doughty. She blamed her foster parents for the marriage and doc Goddard decided to publish extra details about the marriage to clear the rumors about an arranged marriage but did not manage to do so. It is evident she is sexually assaulted because she is a lady and her husband does not approve of her career for the same reason.
It's in her career that she in acting that Monroe is given roles that diminish her gender. She is only seen as a sex object and this is the reason why she is depicted as the sex symbol in America. Monroe began her career while still married to James Doughty and working at radio plane munitions factory (Oates 178). While she was still there, David Conover who was in the army air force was sent there by Ronald Reagan to shoot photographs for their magazines. David saw Monroe and encouraged her to apply for the blue modeling agency. She became very successful and gained the attention of Ben Lyon who was an executive in the 20th century fox. He arranged for her a screen test and was offered a six month contract changing her name later to Marilyn Monroe to suit her career (Oates 213). Monroe met Hollywood photographer after her contract from the 20th century fox was released. Bruno Benerd photographed her at the racquet club of Palm Springs and it was from here that she met Jonnie Hyde a holly wood talent agent. Furthermore, she was introduced to Natasha Lytess who was a studios head drama coach in Columbia pictures. There she did not make a success as she released poorly reviewed 'ladies of the chorus'. She was dropped from Colombia and caught the attention of Tom Kelly, a photographer who told her to pose nude (Oates 264). The photo is later leaked to her disadvantage and tarnished her image as a lady. It is evident that nude photos of her are taken so that it can attract customers Monroe later had brief roles in three films, 'a ticket to tomahawk', 'the fireball and right cross' but did not manage to bring attention to her career. However when she acted the 'asphalt jungle', she was seen by the writer Mankiewicz who gave her a role in 'it's all about eve'. Monroe later joined university of Carlifonoia Los Angeles and studied art appreciation and literature. She still had small roles in 'home town star', 'as young as you feel' and 'love nest' (Harding 90). Furthermore she appeared on the coverage of the look magazine wearing a sweater of Georgia tech as part of an article celebrating the enrolment of females in the school. Her nude photos brought scandals but she defended herself saying that she did not have money for rent. Despite that, she made an appearance on the cover of life magazines which described her as the talk of holly wood. Moreover, stories of her sufferings as a child were put as a cover story in the true experience magazine. It told of her childhood upbringing where nobody wanted her but she grew to realize her dream (Oates 323). This brought about curiosity among the audience and the four movies she acted after that got good reviews from the critics. This 'were don't bother to knock we are not married', 'clash by night', 'monkey business' and 'henrys full house'. She later left Hollywood for two years when she got married to Joe and returned later, to settle her disagreement with 20th century fox after which stared 'there's no business like show business' (Harding 128). The film was poorly received and failed to cover its cost of production. It had bad reviews but Monroe covered it up by getting the starring role in the movie 'the seven year itch'. In this movie she had a scene where her skirt was blown by a subway grating and the director ordered the scene to be repeated many times. This led to an argument with her then husband Joe and they divorced later. Moreover, she was advised to leave Hollywood by Milton Greene after refusing to do play inferior parts in 'how to be very popular' and 'the girl in the red velvet swing'. Her third husband miller encouraged her to return to Hollywood where she began by staring 'some like it hot'. However she was hostile and refused in several occasions to participate in filming. Nevertheless, the film brought her success since it was nominated for six academy award (Oates 460). Critics acclaimed her performance and she won the golden globe award for best actress. She also participated in the film 'bus stop' of the 20th century fox. The fact that she is given minor roles indicates the gender imbalance at that time unlike in the today's world. Her photo wearing a sweater of Georgia tech to show the start of enrolling females in the school shows that females were not allowed to go to school at that time. She plays the role of enlightening other women to go for higher education (Oates 576).
As seen earlier Monroe got married to Joe DiMaggio who was a new york Yankees slugger. Though Monroe and DiMaggio wanted to keep it a low profile, the press made extensive cover of the relationship. They tied their knot at the San Francisco city hall and among the people who attended was the press and fans, since the information of the wedding was leaked out to the press (Kidder 48). While still on their honeymoon, Monroe went to Korea to perform for the American soldiers there as she was asked by Holly wood. The role of women in the army is portrayed in this contest as being entertainers and givers of moral support during war. She left her husband in Japan and they later reunited at the United States (Oates 549).However, there was tension between them since the husband was uncomfortable with her sexy image and her role 'in the seven year itch'. This shows lack of trust in relationships especially for men leading to a controlling attitude. They divorce 275 days after their marriage and while filling the divorce, Monroe accused her husband for mental cruelty. Joe DiMaggio contributed to her resigning from holly wood later (Oates 612). The role of men in denying women their rights to have a secure employment is thus portrayed in this setting.
Monroe later married her third husband Arthur miller who was a playwright. The union was civil ceremony in White Plains New York in the year 1956.The couple had met while producing the film 'bus stop' developing their relationship secretly (Oates 631). A year later, the press began to write about them and miller had referred to the relationship as an enticing mystery and a whirling light to him. Miller was later called to explain his communist affiliations before the house un-American activities. Monroe was urged by film executives during the investigations to abandon him but she refused. The press began discussing their impending marriage and sent a reporter to investigate it. The reporter had a car crash as Monroe and miller tried to evade him. This affected Monroe and she decided to publicly announce their engagement to reduce the media interest. Judge Seymour Dobinowitz city court judge presided over the secret wedding. Later, miller and Monroe had a Jewish ceremony before some guests and she later converted to Judaism (kidder 150). They flew to London two weeks after their wedding and Monroe created chaos in the British press. They returned to the United States after shooting the prince and the show girl after which she was discovered pregnant. They later divorced in 1960 while miller was preparing a valentine gift of the film the misfits. A Mexican divorce was granted too them and miller married Inge Morath.
There are still many questions surrounding Monroe's death and still remain a mystery. Investigations were made regarding the last phone call she answered and the finding her body. Furthermore it was noted that Monroe had filed a prescription of 25 tablets which she was taking due to insomnia. Investigations made by journalists reveal that she was murdered by the Kennedy brothers rather than the common notion that she committed suicide (Oates 667). The Kennedy brothers had had an affair with her and she had known their deepest secrets. Because she threatened to reveal their secret, they gave her an overdose of pentobarabital. As if that was not enough, she was given she was given an enema filled with seventeen chloro hydrates and broken down Nembutal's (Margolis 38). When ambulance drivers found her she was naked with neither blanket nor sheet there was no water glass or alcohol hence the illusion that she was murdered. The role of men in facilitation of abuse against women is clearly portrayed in this context.
To sum up, Marilyn Monroe as depicted by Joyce carol Oates is a woman who has gone through a lot like sexual violence and rejection. The male gender played a role in demoralizing her because they viewed her as a sex object. This can be seen as the reason why she suffered depression, insomnia and her ultimate death. On the other hand, Monroe is a very successful movie star who hides her sadness in a happy glamorous and coveted body. People see her only as she is shown in films but literature reveals her inner self and beauty. She brings out the strength of women amidst all kind of evil and suffering hence a success in life.
References
Oates, Joyce Carol. Blonde. Bompiani, 2012.Spoto, Donald. Marilyn Monroe: The Biography. New York: Cooper Square Press, 2001. Internet resource.Margolis, Jay. Marilyn Monroe: A Case for Murder / Jay Margolis. , 2011. Print.
Monroe, Marilyn, and Ben Hecht. My Story. Lanham, Md: Taylor Trade Pub, 2006. Print.
Kidder, Clark. Marilyn Monroe: Cover to Cover. Iola, WI: Krause Publications, 2003. Internet resource.Johnson, Greg, and Joyce Carol Oates. "Blonde Ambition: An Interview with Joyce Carol Oates." Prairie Schooner (2001): 15-19.
Harding, Les. They Knew Marilyn Monroe: Famous Persons in the Life of the Hollywood Icon. Jefferson: McFarland & Co., Publishers, 2012. Internet resource.