1.)The Merced Hospital Staff believed Lia suffered from Epilepsy. They believed it translated into Qaug dab peg. What was misunderstood is that quag dab peg were not really perceived as the same thing in Hmong culture as Epilepsy is in western medicine. In the Hmong culture, QDP is believed to be caused by a bad spirit called a dab. It is believed that dabs are responsible for stealing souls and making its victims sick. Epilepsy is recognized by western medicine as a serious neurological condition. Although Epilepsy and Quag dab peg may have the same physical symptoms, the symptoms are interpreted differently by each culture, making the condition two different illnesses requiring two different treatments. In Hmong culture, QDP is perceived as an illness with honor. Seizures are thought of to be evidence that the one experiencing them has powers to perceive things that others cannot see. Someone suffering from the symptoms of QDP are also thought of to be able to facilitate their entry into trance, which is required for them to journey into the unseen realm.
Don't waste time Get a verified expert to help you with Essay
2.) QDP is treated through shamanic rituals performed by a txiv neeb. A txiv neeb only treats their patients on a spiritual plane. In Lia's case rituals were often performed to lure her soul back to her. A Txiv neeb would place a bowl of sacred water in Lia's room in hopes that her soul would return. Txiv neeb would also sacrifice pigs in the Lee's apartment and place string on Lia's wrists to keep the soul from escaping. When it came to doctors performing treatments they were trying to give Lia medication to help with her seizures but because Lia wasn't receiving the right dosage from the parents. In chapter five "Take as Directed" which explains how Lia's parents did not medicate her properly. They had difficulties understanding how often they were supposed to give Lia her medicine. This caused the doctors to think the medicine was not strong enough leading them to give her too strong of prescriptions. Even after the hospital sent Hmong interpreters to the Lee family to help, The Lee's still had a difficult time medicating Lia properly.
Lia's father Nao Kao states, "They just took her from the hospital and they didn't fix her. She got very sick and I think it is because they gave her too much medicine" (pg148). Nao Kao did not understand that the medicine was given to his daughter because her condition was worsening on its own. The medicine was not what was making Lia very sick although that is what he believed. No one helped Nao Kao better understand that the medicine was good for Lia. Later on in the book it states that because the doctors had to constantly change the medicine or prescribe more, Lia's brain loss; was result of the medication being changed constantly. The constant change in medications made Lia's body immune to medications which made her vulnerable to diseases. Lia contracted Pseudomonas Aeruginosa, in turn causing Lia's brain to go into septic shock and ultimately her brain death. The doctors should have explained better what the various medicines were for Fadiman tells us that Nao Kao made the doctors at Valley Children's Hospital remove a subclavian line from Lia as well as discontinues her medications (175). The subclavian line was placed in Lia to keep her alive; the antibiotics were fighting an infection that could potentially kill Lia. This incident shows further misunderstandings of biomedicine by the Lees.
3.) I feel the bridge can be made. Lia's parents Nao Kao and Foua Lee cared for their daughter as best they could. That is undeniable. Although they wanted to help their daughter while she was struggling with her illness there was far too much they didn't understand about biomedicine to properly care for her. Understanding between the Lees and doctors could have been put into consideration much more than it was. The main thing that could have strengthened understanding between the Lees and doctors is time. If the two would have spent more time on trying to understand one another rather than butting heads on Lia's treatment, a lot could have been achieved. The effort to put more time into cooperating however was not present leading to various misunderstandings. When it comes down to it, the result of Lia Lee's illness could have been prevented with proper understanding and communication.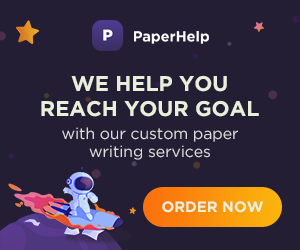 4.) In the "Life or Soul" chapter Bruce Thowpaou Bliatout has suggestions for doctors such as these for helping bridge the gap: female doctors should treat female patients and vice versa; involve the patient's families; use bilingual or bicultural interpreters; enlist the support of family and community leaders; minimize blood drawing; allow relatives and friends in the room; allow shamans to perform ceremonies; encourage Hmong traditional arts; acknowledge the Hmong contribution to US military operations in Laos; promote clan reunification, never undercut the father's authority; give refugees more opportunities; fuss over them less; and most importantly, integrate Western medicine with traditional healing arts. It was found when physicians followed this course, it actually improved the outcome.
Bliatout actually felt that the shaman was the ideal collaborator. No one was better qualified to span the gap between the medical and spiritual. During the mid-eighties, the Nationalities Service of Central California in Fresno received a short-term federal grant of $100, 965 to establish an integrated mental health delivery service. Their resulting project contained descriptions of eighteen healing ceremonies intended to help make the client amenable to recommended medical procedures. Unfortunately, the project died out for lack of funding. So, immigrants, even if they can get to a hospital and have the money to pay for the medical services, may find mainstream health care inaccessible. Ten years ago, there were hardly any medical schools that included cross-cultural training. But about 1995, national guidelines for training psychiatry residents stipulated that they had to learn to assess cultural influences on their patient's problems. For example, at San Francisco General Hospital, all family practice residents are required to do a rotation at the Refugee Center. However, the author wondered whether any of this would trickle down to a place like Merced. As it turned out, it did much more than she expected. For example, Hmong were considered as employees who could be cultural brokers rather than lab assistants or nurse's aides.