This essay shall consider whether violation of human rights of Guantanamo Bay detainees is justifiable given the recent developments of terrorism after 9/11. By human rights, we shall consider these to be those under the most recent Geneva Convention; and abuse to mean mental and physical torture and actions which go against the will of the individual.
Don't waste time Get a verified expert to help you with Essay
It will be argued that human rights abuses on Guantanamo bay detainees should, for the most part, be disallowed because they undermine individuals' liberty and welfare, along with the fact that this treatment is not resolving the war on terror despite sporadic developments.
It could be maintained that the violation of human rights for Guantanamo bay prisoners are acceptable because they can help reveal terrorist plots or identify dangerous and wanted suspects. This is true because many of the detainees in Guantanamo Bay are suspected of terrorist involvement, and such individuals have connections and knowledge that is desirable for U.S. intelligence to crack down on terror and prevent any future attacks.
This is a particularly convincing argument, because ensuring the safety of citizens and public buildings through preventing terrorist attacks is important for ensuring their welfare and social stability.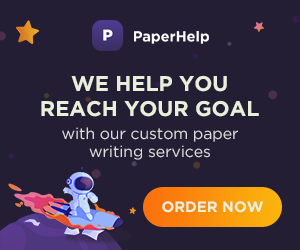 However, I do not believe that such violations of Guantanamo Bay detainees human rights will achieve this aim of ensuring security. This is because, many individuals faithfully sworn to never give in and thus torture will be ineffective, and also the actual evidence for preventing terror through torture is minimal. Thus, supposing even that torture was acceptable – this still wouldn't reveal significant information for preventing terrorism and thus we should not permit the violation of detainees' human rights.
Furthermore, the welfare principle is useful in assessing this situation since torture can be extremely debilitating for the detainees; regardless of any activities they have previously been involved in. Under treatment, the detainees can undergo extraordinary levels of physical and mental pain that would never be tolerated in any developed country's society or other prison system; thus should not be tolerated here either.

The welfare of these detainees are important, and it is not being suggested that we should afford them any luxuries but under the influence of the U.S.A, one of the most sophisticated countries in the world, the human rights violations of the detainees should no longer continue. On this note, Barack Obama agreed to the proposal to close down the facility in 2011(with the assumption that the detainees would be moved elsewhere: a place where their right not to be tortured would exist), yet the fact that this did not happen enforces the need to terminate these proceedings.
Yet, it should not be considered that all of the human right abuses by the Guantanamo Bay detention facility should be scrapped. In particular, the force-feeding that takes place, which many individuals do not permit, is gruesome and painful, but also necessary to keep the detainee alive. The numbers undergoing this treatment are suggested to be around fifty, representing a significant proportion of the total detainees.
Despite the basic human right of a detainee to control what substances he ingests, I believe that the treatment overrules this liberty because it is fundamental for keeping the person alive, and despite being against the individual's wishes it is important to safeguard their life no matter the circumstance. This is significant because given the opportunity for future release, a force-fed inmate may have a sudden change of heart and wish to sustain his life to live again normally – which wouldn't be possible without the force-feeding.
To conclude, the human rights violations of Guantanamo bay detainees, with the exception of force-feeding, should be discontinued for the welfare of the prisoners. Such treatment is also doing little to bring an end to the war on terror and is a terribly horrific experience for detainees to go through on a continuous basis.