What are the company's vision/mission and objectives?
Don't waste time Get a verified expert to help you with Essay
Vision statement: "Tiffany & Co. collaborates with other 
forward-looking leaders in the jewelry industry and 
with nongovernmental organizations in order to 
positively influence the entire jewelry supply chain".
Mission Statement: " to be the world's most respected jeweler".
Objectives: To was to remain one of the top higher quality players along with companies like Bulgari and Cartier.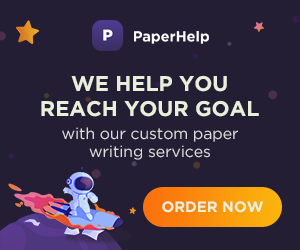 Marketing Strategy
Targets the more affluent population and still maintains their no haggling policy, something which dates back to the original store.
Business Strategy
Strict hiring standards, every employee must compete six to eight weeks of training in knowledge, skills, and product training, as well as pass a written test before they are allowed to meet customers and work on the Tiffany & Co. sales floor.

Foreign Markets
The company has expanded its stores international locations, Europe and the Asia-Pacific. SWOT Analysis
Strengths
•Strong Direct Selling Strategy
Tiffany has multiple direct distribution options. US retail sales include direct sales through Tiffany stores or through business-to-business direct selling operations. The company sells its products online at tiffany.com and through catalogs. The company offers products through its website.
•Broad offerings
Tiffany's offers a wide range of products from fine jewelry, timepieces, sterling silverware, china, crystal, stationary, fragrances and accessories, and its broad range of diamond offerings as well as precious and semi precious stones. The company also refreshes its product range at regular intervals. The Blue Books showcases its latest jewelry collections. It is also in the midst of developing a line of jewelry made from titanium.
•Strong Brand name
Tiffany is one of the leading brand names in the fine jewelry market. It is one of the world's premier jewelry designers and retailers. Apart from Tiffany, the company owns trademark registrations for Tiffany & Co, Tiffany Blue Box and the color, Tiffany Blue, for a range of product categories in the US and other countries. The company's leading brand name provides it with an edge over its competitors.
Weakness
•Declining sales
These are the figures due to the recession that has hurt the company: 2008-2009 due to recession, sales have dropped.
2008 overall revenue decreased by 2.7%.
2009 sales were down 4.9%.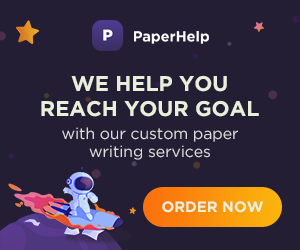 Opportunities
•Expansion in retail outlets
In 2006, Tiffany's opened five US stores, three retail outlets in China, four in Japan, one in Korea and one in Vienna, Austria Monterrey, Mexico and Vancouver. These openings lead to an 8% increase in sales and Tiffany's has continued to open more stores since. These openings and more specifically, their strategic placement, expand the company's reach geographically as well as improving its market position.
•Increasing online sales
Online shopping has grown in popularity in the US and Tiffany's offers an online site (Tiffany.com) that hosts over 3,500 products. There are also international versions of the site ie tiffany.com/uk offers merchandise for consumers in England, Wales, Northern Ireland and Scotland. Business account holders can make purchases through Tiffany.com/business. Online sales in addition to being convenient for customers, improve the company's margins by cutting down on operating costs so Tiffany's is sure to profit from their online shopping site.
•New business venture
In 2006, Luxottica Group and Tiffany signed a ten-year eyewear license agreement for the design, manufacturing and distribution (worldwide) of ophthalmic and sun collections under the Tiffany & Co. brand name. This new venture will not only add more variety to their already diverse product line up, but also compliment the product line offering customers a wide product basket.
Threats
•Counterfeit goods
Counterfeiting is particularly prevalent in fashion accessories and therefore has had a large affect on companies like Tiffany's. Additionally, these counterfeit items have been found on online-auction sites such as Ebay.com making an additional challenge for Tiffany's online market
•Slowdown in the US economy
An estimated slowdown for 2007 in US, has depressed the purchasing power of the retail consumers, which has in turn depressed the revenue growth and margins of Tiffany & Co. Despite a large global market, a slowdown in the US market will put increased pressure on the revenues of the company Financial
90% of overall sales from jewelry selections, a third from silver and gold, and another third from quintessential engagements rings and wedding bands.
2008-2009 due to recession, sales have dropped.
2008 overall revenue decreased by 2.7%.
2009 sales were down 4.9%.
2010 the company rebounded with a growth of 10.9%.
2011 U.S company sales grew 15% to $1.8 billion and overall net sales rose 18% to $3.6 billion. The company's net earnings also increased 19% to $439 million.
Industry Competitors & Industry analysis
The U.S jewelry industry is 30- billion-dollar industry made up of 56,000 difference businesses, with an annual growth rate of 3.1 percent. The jewelry industry began to slow down due to the 2008 recession. The sale of luxury goods began to decline. So did the number of retail firms. Now, the industry to estimated to increase to 3.1 percent through 2016. The number of retail stores is expected to increase
Competitive Force 1: Current Competitors
Signet Group, PLC:
Operates through the retail segment through it's Kay Jewelers locations, as well as Jared the Galleria of Jewelry. Signet operates other mall retail stores in order to meet a wide range of price points for customers.
Kay Jewelers:
Due to the recession, Kay was forced to lower its price in order to cater to more value-conscious customers. The division also enhanced its web presence to help boost sales and gain new customers.
Jared Galleria of Jewelry: higher end and is focused more on providing customer service, knowledge about the products, as well as the onsite design and repair of jewelry.
Bulgari S.p.A:
Despite their aggressive strategies and unique product line, Bulgari has its fair share of current weaknesses. They are questioned as to whether or not they can sustain this tremendous growth with a drain in cash; they have high inventory holdings, less pricing power than their competitors, a questionable hotel joint venture and exposure to volatility of demand from watch retailers.
Blue Nile, Inc:
Blue Nile is the largest online retailer of diamonds and fine jewelry. The company offers a variety of luxury jewelry items, including loose diamonds, settings, engagement rings, gold silver, and platinum jewelry set with a variety of gemstones and pearls. What sets this company apart from its competitors, this the more convenient approach experience. Online consumers are able to browse through thousands of diamonds and compare the 4 C's setting (Carrot, Color, Clarity and Cut), and prices. Also, they have expanded its website to include mobile devices, so that the mobile website for users that is a scaled- down version.
Costco:
Costco, due to its one-stop discount shopping experience and product lines that range from everyday grocery and bakery items to electronics and treasure hunts items, they also carry a wide range of jewelry and diamonds for consumers to choose from.
Competitive Force 2: Threat of New Entrants
Non-jewelry outlets, Supercenters, Online retailers:
These companies threatened Tiffany & Co.'s profit, because they offered lower prices and one-stop shopping for consumers. These new entrants from these competitors tended to be more intense and have a greater effect on the lower-value product segments. They have also increased competition that has caused Tiffany & Co.'s size, sales growth, and profitability to slow.
Competitive Force 3: Threat of Substitute Products
Due to the recession, consumers began making more discerning purchases and holding on to their disposal income. Consumers are preferring non-retail companies, because they are trying to get the most of their bucks for diamonds and fine jewelry.
Competitive Force 4: Bargaining Power of Buyers
Consumers begin to realize that they were paying simply for the brand name attached to each jewelry item. In the hard economic times, the pride that comes from a purchase with a fine retail jeweler may not be as important as the actual quality and size of the diamond.
Competitive Force 5: Bargaining Power of Suppliers
The prices of gold and diamonds have increased. The price of gold has increased from $604.71 per ounce in 2006 to $1564.91 per ounce in 2011. The increased cost of gold pushed up a jeweler's overhead cost. This has caused the company to raise its prices.