As a childcare provider, I help children gain a sense of self by labeling their cubbies with their photos, names, and birthdates. I help them recognize and pronounce their names. I include activities and books about different cultures and different home environments. I provide activities that they are capable of completing and materials that are age appropriate, I encourage children to share stories about their family. I ask them about their family, culture, and gender, I respect and recognize their emotional and physical needs. I help them with activities if my help is needed. I show empathy toward their feelings. I encourage them to talk about their feelings, and how they are different, and give them appropriate ways to express them. Whether they are sad, mad, or stressed. I comfort them. I respect if children have different religions and find ways to get them to participate in activities. I encourage them to be independent, to serve themselves, use the restroom, put things back where they were, and to care for their classroom environment. I first show them how to clean, and then have them do it.
Don't waste time Get a verified expert to help you with Essay
I encourage positive social interactions and emotional development by having children participate in activities that involve teamwork. I provide activities that require children to cooperate. I help children respect others, and the materials. I encourage children to help out other children. I help them to understand that other people have feelings, and to respect them. I encourage children to make friends and work together. I help shy or aggressive children to play and engage appropriately with others.
To have a safe, fun, comfortable environment I model good behavior, and leadership, sharing with others, and patience. I give positive directions, and explain the rules, and if needed demonstrate. I allow children to solve their own situations, and I help when needed. I keep my self aware if anyone has medical conditions or any other problems affecting their classroom participation, which need tending to. I enforce rules to keep them safe. I supervise all areas of the classroom.
The bottom line is, this is the easiest way to create a quiet environment that can allow for healthy learning.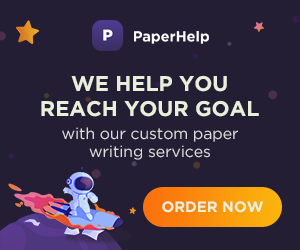 Mindfulness is the foundation that all parents of students follow. You have a core group of learners, who help you with building strong skills and school routines to help you develop more self-confidence and self-compassion. Many people believe this is what they need most of all: getting others involved and working toward a good course of action to help you, regardless of circumstance or circumstances. That's because you and your students all focus on building a safe, fun, comfortable, community-based environment where everyone knows what works for them.
You will learn that others are receptive to your plans, because you seek to learn. (Some students are even able to share things with others. In short, they are learning for you and your family and help you succeed. You will find that they also benefit from the role they play in helping you learn; and they are really supporting you and helping you succeed, too.) This could be your entire family, friends or your therapist. You are going to become an important part of our lives with open hands and accepting care. We should be always looking for ways to help others without coercion, without fear, without favoring one's own body. It's also important to make sure everyone knows we are learning as much as we possibly can, not that we don't need to learn.

Mindfulness is working for you. It's the foundation for both our success and growth. If you do you are actually giving yourself more and not losing any of your ability. You are learning to hear words. Sometimes using our voices gives us reason to grow. Sometimes looking at our friends instead of ourselves gives us strong voices and helps us learn. (And if you will name a great treat today, for a grant, you won't be disappointed.) You may even feel connected to the world around you by listening to your friends learn and caring for them. Whether you like to talk, or not. If your friends listen, what can you learn about yourself from them?
It helps. Our kids don't need good teachers, they don't need sad professors, they need safe, calm, lively teachers to teach us together. Most of them will be ready to walk back and learn, but that doesn't mean they don't want you to. But before you ask, this may be all they have to ask for.