EXECUTIVE SUMMARY
Don't waste time Get a verified expert to help you with Essay
TOMS Shoes is a shoe company for profit based in Santa Monica, California. The company designs and sells lightweight shoes for charity, stating that for every shoe sold, a pair of shoes is donated to a needy child. Its founder Blake Mycoskie originally started the company in 2006 after witnessing several Argentine girls collecting shoes to help the needy. TOMS Shoes was founded on a simple premise: With every pair you purchase, TOMS will give a new pair of new shoes to a child in need. One for One. Using the purchasing power of individuals to benefit the greater good is what we're all about. The TOMS mission transforms our customers into benefactors, which allows us to grow a truly sustainable business rather than depending on fundraising for support (TOMS). Mycoskie decided to change the current model of charity, creating a for-profit company with which part of their income would be spent in the donation of shoes instead of advertising. Mycoskie believes that this method of charity would be more sustainable, which would create more awareness and more donated shoes. Since then, TOMS still stands by his humble origins, claiming the mission statement: "For every pair of shoes you purchase, TOMS will give a pair to a needy child one by one." Given the philosophy that Toms shoes has managed since its inception, the idea is increase sales of TOMS shoes, in cities of Colombia such as Bogota, Bucaramanga and Medellin, projects and thus attaching Toms shoes philosophy that has established with different groups of students (men and women 18-24 years old, as well as 25-34 years old) who are looking to continually develop character and social activities to help the community. The strategy of selling these shoes would generate financial resources to support various community activities. These places are looking to open by the end of 2014 , where the sales strategy will result through the promotional campaign aimed at all kinds of public, adults, youth , children,
since these three places no restriction of access to public although who will be located within the university campus .
With this information, new objectives will be proposed for the TOMS brand that will define and reflect the market trends, which will in turn resonate with the target audience. TOMS will reach the target audience through various promotional and public relations strategies and tactics. With this campaign, TOMS hopes to speak to their audience and let them know… It's more than just buying a pair of shoes. It's a lifestyle.
OBJECTIVES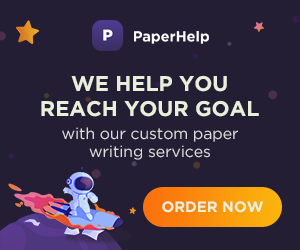 The product is an economic, tangible, consumer and durable good. Specialty, since it has unique characteristics and identifications which the brand apart from the competition. The target audience is universal and unisex, as our range includes the categories: Children – Pre-teens – Young people – Adults Industrial Sector
Footwear industry, commonly consumed by the rural public. Our brand offers open to massive and urban market. Conduct a promotional campaign aimed at our target audience in the cities of Bogota , Bucaramanga and Medellin , Colombia for school start time of 2015.

Financial Objectives:
•Increase sales to young adults by 25% within one year
•Increase repeat purchases by 15% within one year
Marketing Objectives:
•Increase brand awareness with consumers by 30% within one year •Increase brand interaction by 15% within one year
• Socio- Cultural: the target audience will find comfort in our product characteristic of the shoe, the availability of sizes and differentiation in our Style and design of the treated fabrics and prints.
Price: the price policy that applied was based on an analysis of the
production costs, fixed costs and a profit margin at 25% effort . Also according to the values ​​that the market offers.
Product: to have a competitive advantage through this, it is necessary from a concept to it, focusing on the needs met. It will also require an effective differentiation from the competition. In our brand, this differentiation was based on the technical characteristics (quality, durability, comfort, lightness) and formal appearance, brand and design.
Plaza: brand seeks effective mass distribution starting in universities in order to achieve an effective range to our audience.
Promotion: our product will be communicated through advertising graphics arranged in publication of the corresponding universities distributed weekly in the mass print media , i.e. , newspapers as well as through social networks , radio and television universities. Also online sales will be open to the greater number of sales.
COMPANY'S ANALYSIS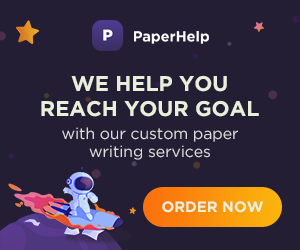 TOMS SHOES SWOT ANALYSIS
OPPORTUNITY
Width of target
Trend
Possibility to create authentic bond (place of origin, almost original production) thanks to a product reach of meanings. Opportunity to promote the product through social campaign (poverty, environment) Possibility of distribution in specialized: universities in many cities of Colombia.
THREATS
Power of retailers
Indirect competition and parallel import of low cost product. risk of becoming a fashion brand passenger existence of direct competitor that also product shoes lines "Keds"
WEAKNESSES
Limited presence in some markets
Low notoriety of the brand (there's no match between the brand and the product) Limited distribution and little information of the sellers of the product Perception on quality of the product is missing from the consumer side Seasonality
STRENGHTS
Versatility of the product
High quality (natural materials)
Wide range of models
Existence of limited edition of the product
CUSTOMER ANALYSIS
Product
TOMS classic shoe is inspired by traditional Argentine alpargata shoe which sits atop a rustic rope sole. These products are available to men, women, and children. TOMS Shoes for women range from a variety of classic alpargata, cordones and botas (similar to a sneaker), wedges and wrap boots. TOMS for men include the alpargata, cordones, botas, and stitch outs. These shoes are available in a range of different colors, designs, and fabrics. Different fabrics include canvas, corduroy, sequins, and vegan materials (TOMS). TOMS is constantly growing, becoming increasingly available in more and more retail stores. Retail stores such as Urban Outfitters, Nordstrom, Neiman Marcus, and other retail/ shoe stores all carry these shoes. TOMS is recognized as an international brand and is available in 30 countries (TOMS).
Customer
TOMS Shoes meets the needs of consumers by creating not only fashionable shoes, but purposeful shoes as well. The shoes available for consumers to purchase are designed for comfort and fashion. With every pair of shoe purchased, TOMS will give a pair of new shoes to a child in need. These shoes have the alpargata design, and are specifically designed for children's environment and terrain. These are new shoes, made to fit children 18 and under and only made to order. TOMS wants to ensure no shoes go to waste (TOMS). The 'One for One' mission plays an important role in customer loyalty. TOMS current target market caters to men and women of all different ages. It targets fashion-oriented teens and adults with a need for purposeful product. The TOMS target market looks for a comfortable, every-day shoe that can sustain outdoor conditions. TOMS three major market segments are teenagers, college students, and single men and women who are price conscious.
MARKET RESEARCH
Current Marketing Activity
Online:
TOMS website: www.toms.com is well-established and immediately draws the consumer in with the variety showed on the landing page. Typically, the new styles for the season or new line of shoes available (if any) will be the first thing the consumer sees. Other promotions are heavily concentrated all throughout the website as well.
Mobile:
TOMS launched their first mobile application available for iPhone and Android. This application is user-friendly to those who participated in this year's event, as well as those who will be taking part next year. Users are able to learn about the event, find local events, stay up-to- date with the latest news, and spread the word to friends and upload pictures.
Social Media:
TOMS has a strong presence on social platforms, such as Facebook and Twitter. As mentioned earlier, TOMS is preparing to release a new One for One product. Currently, Twitter is revolving around this campaign with related tweets encouraging consumers to look out for these mystery boxes. Facebook on the other hand, focuses more on the giving part of the brand and the children associated with this. Consumers can read about the process of the shoe giving, as well as answer different polls regarding this. TOMS Facebook page is user-friendly and responds to the concerns and/ or comments consumers have.
Blog:
The TOMS blog is constantly updated with news from all around the world regarding different topics relevant to the brand. Whether it is updates from the TOMS headquarters or pictures and information sent in from loyal consumers, TOMS makes sure this information is available to their customers. TOMS also includes information about the Shoe Drops they go on in different countries. Featured in the blog, is "TOMS in the Press," which is made up of different articles from various media outlets that TOMS has been featured in. For example, TOMS classic shoe was recently featured in In Style magazine paired with a "sporty look." COMPETITOR ANALYSIS
KEDS
First entering the market in 1916, Keds have remained a style icon for almost 100 years. Continually finding ways to reinvent themselves, Keds has deemed themselves as "the original sneaker" (Keds).
Marketing Mix:
Keds offers a variety of products such as boots, sneakers, casuals, and lace-less shoes for men, women, and children. To cater to its consumers, Keds has expanded its products to include slip-ons, skimmers, sandals, and even designer styles. The price of these shoes range from a low of $35 to a high of $75. Keds have various promotional efforts, where they have teamed up with music bands and different designers. On the contrary, Keds has also used traditional promotions such as coupons and discounts. Keds are sold in a wide range of retail stores such as JCPenney, Macy's, Finish Line, Journeys, and many more in another countries; in Colombia through keds.com, but are also sold on websites such as Zappos.com, Amazon.com, and Zazzle.com.
STRENGHTS
Well-established brand
Variety of shoes available
Reasonably priced
WEAKNESSES
Considered "old-fashionable"
Quality of the products – plastic
Not water-resistant
MARKET SEGMENTATION
TOMS current target market caters to men and women of all different ages. It targets fashion-oriented teens and adults with a need for purposeful product. TOMS is found predominantly in the west coast of the United States. However, it continues to expand from coast-to-coast. The TOMS target market looks for a comfortable, every-day shoe that can sustain outdoor conditions.
The market segments are:
Geographic:
Predominately the United States. However, TOMS shoes are available in 30 countries.
In this specific project it will take three cities in Colombia: Bogota, Medellin, Bucaramanga.
Customer Type:
Teenagers, college students, and single men and women who are price conscious. 18-34 years old, men and women, high school or college degrees, middle class. Its target segments of shoes market are mainly young adults who are internet savvy generation and the most active age group in online community. Toms understand the interest, purchasing power, psychographs and behavior of its targeted demography. This segment of market is substantially growing and it can be easily and effectively accessible via online with lowest cost for the company to engage in regular basis.
Behavioral:
Need fashionable, yet comfortable, every day shoes at an affordable price. Toms essentially sets the price for a pair shoes at around $44-$98 range and it is reasonable and affordable to majority of target segment consumers especially young adult age group. It is the simple fact that a customer will not buy a product that he or she perceives if the value of product or service is not up to his/her expectation. The main factor for Toms's success is its ability to add value in Toms shoes beyond the face value of its simple product like shoes.
ALTERNATIVE MARKETING STRATEGY APPROACH
Toms shoes created its strategy to fit this changing social environment as internet becomes one of the most active market place for marketers, customers and competitors nowadays. Consumer also share enormous amount of information related to market, brand or product and company activities online easily and instantly. This changing internet social culture also nurtures the word-of-mouth marketing in this new market place. Word-of-mouth marketing strategies significantly lower costs for the Toms shoes as the company save millions of money from expensive commercial advertisements such as on TV. This type of customer communication and engagement also help first delivery through internet especially social networking sites. Toms organizes to form "TOMS campus clubs" in different university campus. The company also actively recruit interns and its internship program is also designed to bond young students with the company and its movement. Both Toms campus clubs and internship programs allow the participating students to develop valuable experience in marketing, promotions, viral marketing, event planning, networking and leadership. These activities will again bond the participants with the brand and all respective individuals involve the company marketing activities and all of them collectively become part of the marketing force of the company.Toms "one for one" strategy, its shoes donations and shoes delivery to needy children also stimulate the interest of individuals with volunteerism.
MARKETING STRATEGY
MARKETING MIX
Products:
No changes to the actual TOMS product will be made. New lines of shoes will be added, such as seasonal lines or lines that partner with other brands/ designers. The strategic vision behind TOMS products are to meet the needs of being comfortable and durable, yet still appeal to the consumers' eye for fashion. Elements such as packaging and presentation are important for strategic success. For example, when one purchases a pair of TOMS Shoes they not only receive a pair of shoes in the box, but a TOMS flag and sticker as well. This is favored by the consumer because they are essentially getting more than they expected.
Pricing:
The price of TOMS shoes will remain the same. The price of TOMS shoes range from a low of $44 (classic alpargata) to a high of $98 (wrap boot/ vegan shoe). With these prices, TOMS is communicating that their product is affordable and that the consumer is getting their money's worth. TOMS is slightly more expensive than most of their competitors; however, TOMS competitors range from different philanthropic causes, like Ked's, an American icon. The price contributes to the company's overall strategy because for a minimum of $44 the consumer is essentially buying one pair and giving one pair free.
Promotion:
A major change that will be made to TOMS promotions is the use of guerilla marketing. Other promotions will include direct mail, events, social media, and various contests.
Distribution/ Place:
As TOMS is expanding, a proposal for a TOMS exclusive retail store will be made. A "test" store will be put into effect before opening more TOMS exclusive stores in universities. This should not greatly affect the distribution cycle. However, it is important to keep in mind that if distribution increases, the image of TOMS being a "unique" shoe may change, as there is a chance of eventually going main stream.
PROMOTIONAL STRATEGIES
TOMS will incorporate various promotional tactics in order to meet the objective of brand interaction with new and existing customers. Promotions will offer incentives to increase customer satisfaction and brand loyalty.
Shoe Design Contest:
TOMS will attract and involve consumers by giving them the opportunity to design their own shoe on TOMS website. Once designed, consumers will have the option of submitting the design to the contest. A total of 10 designs (10 winners) will be chosen and released in a new "TOMS Fans" line and available online for purchase.
TOMS Travels:
TOMS will kick off a road trip across the country traveling to different college campuses. With the theme of "More than just a Shoe" TOMS hopes to inspire college students to become more involved, whether it is with the brand or just in the students' local communities. TOMS merchandise will also be for sale when stopping at each campus. TOMS fans will be able to follow where TOMS is traveling through Facebook or on the TOMS mobile application.
PUBLIC RELATIONS
SHOE POSTER
A shoe poster will be hung up around different universities in Colombia. This is where the first shoe drop will take place, as this is where TOMS Headquarters is located.
CREATIVE STRATEGY
Big Idea:
TOMS shoes are individual to each customer. The brand is more than just a shoe, its more than its mission, it is a lifestyle. People who buy TOMS Shoes don't just buy them for the shoe, they buy into the lifestyle, and they live the TOMS brand. When consumers purchase TOMS Shoes it is representative to who they are and what they stand for. This in turn, will build the TOMS brand into a culture and a lifestyle.
Creative Brief:
To whom are we talking?
Young men and women who have a desire for fashionable, yet practical shoes. They are concerned with social causes, such as helping children in need.
What do they currently think?
That style and cost are the most important qualities of a shoe.
What would we like them to think?
They can have it all with TOMS Shoes. A stylish, affordable, and practical shoe that donates to a child in need when they purchase a pair.
What is the single most persuasive idea we can convey?
TOMS Shoes are more than just a shoe, they are a lifestyle. Once you purchase a pair and see how it changes a child's life, you will want to live by the TOMS brand.
Why should they believe it?
TOMS donates shoes to children in need in over 24 countries. These shoes give these children a better tomorrow by allowing them to walk to school safely, avoid injuries and diseases, and attend school.
OVERALL MARKETING STRATEGY
The overall IMC strategy of this campaign is to increase the brand awareness of TOMS Shoes, while also increasing brand interaction with new consumers. This campaign will position the company as more than just a shoe brand. Not only does TOMS Shoes offer something unique (donating a pair of shoes to a child in need), but they also offer ways to get involved besides purchasing a pair of shoes.
In the past, TOMS Shoes has focused their marketing efforts on specific products and events rather than the brand being a lifestyle. This plan will be focused on helping the company to become more than just shoes. This will be done to attract the interest of new customers will still maintaining their existing customers. This plan will also have customer interaction be a top priority, making the customers feel appreciated and eager to see what's next.
PROJECTION
Increase sales to young adults by 25% within one year.
• Measurable: TOMS will work with their sales and finance department, requesting monthly sales reports to monitor progress and make any necessary changes.
Increase repeat purchases by 15% within one year.
• Measurable: TOMS will work with their sales and finance department, requesting weekly sales reports to monitor the repeat customers throughout the year.
Increase brand awareness with consumers by 30% within one year. • Measurable: TOMS will track website traffic using Google Analytics, and use Facebook Insights data reports to show new fan information. After completion of campaign, TOMS will conduct an online survey of target market. TOMS will also measure attendance at their different events.
Increase brand interaction by 15% within one year.
•Measurable: TOMS will use customer relationship management software to determine customers monthly and how they interact with the TOMS website, Facebook, Twitter, and Instagram.
CONCLUSIONS
TOMS will be positioned to existing and new customers as a brand that impact's one's lifestyle. Becoming involved with the brand will be more than just purchasing a pair of shoes. Once the consumer realizes the impact one pair of shoes has on a child in need, they will strive to help more children and become more involved in the movement. This movement will influence new customers to get involved as well. TOMS will be positioned as a lifestyle of helping others. With this strategic plan, TOMS will reach two market segments that are said to be some of the most influential people in universities of Colombia. TOMS will get the message to these people by various strategies and tactics, as previously shown, which represent the TOMS brand fittingly. This plan is not only designed to help increase brand awareness and interaction, but increase sales as well. So, the next time you hear "TOMS" don't just think of the shoes they sell, think of the lifestyle they represent. Because of Toms's brand innovation by the use of caused-related marketing, the company is respected as ethical company and consequently builds trust by its customers and achieve retention of customers. Toms driving of cause-related mission and words-of-mouth marketing strategies make the company is uniquely stand out and Toms brand and product are differentiated from among many other shoes brand in the market. Rapid change of socio-culture and market environment, the trend of cause-related consumption will continues and increasing numbers of consumer will engage more with the brand that has good reputation as socially responsible behavior. In its own website, Toms states that the company has given over one million pairs of new shoes to children in need through giving partners around the world as of 2010 which is the strong indicator for the success of this relatively young shoes company. Because of its continuous engagement with customers by using effective tools and fitting in with changing market environment, Toms is expected to well maintain its customer equity. As long as Toms keep promoting its brand image as socially responsible company while improving appealing shoes design with competitive price and quality for its target market, Toms is expected maintain its long term sustainability and high growth in the years ahead.
WORK CITED
http://www:toms.com
http://www.keds.com
http://www.google.com
http://zhan.renren.com/we123p0d?gid=3602888498024322471&checked=true
http://www.toms.com/blakes-bio/l
https://www.facebook.com/pages/Nueva-Moda-94/251857244991018
http://www.toms.com/our-movement/l
http://www.toms.com/get-involved/l#toms-campus-programs
http://www.slideshare.net/maripazvargas1/
http://www.hoovers.com/company-information/cs/company-profile.Toms_Shoes_Inc.ad1d0bca2210f74d.html
http://go.galegroup.com.ezproxy.fiu.edu/ps/retrieve.do?sgHitCountType=None&sort=RELEVANCE&inPS=true&prodId=AONE&userGroupName=miam11506&tabID=T003&searchId=R1&resultListType=RESULT_LIST&contentSegment=&searchType=AdvancedSearchForm¤tPosition=1&contentSet=GALE%7CA235197051&&docId=GALE|A235197051&docType=GALE&role=
http://eds.b.ebscohost.com.ezproxy.fiu.edu/ehost/pdfviewer/pdfviewer?vid=3&sid=d83ce22e-0fdf-4abe-8180-34a261dff5e6%40sessionmgr112&hid=109
http://translate.google.com/