CERTIFICATION OF AUTHORSHIP: I certify that I am the author of this paper and that any assistance I received in its preparation is fully acknowledged and disclosed in this paper. I have also cited any sources from which I used data, ideas or words, either quoted directly or paraphrased. I have added quotes whenever I used more than three consecutive words from another writer. I also certify that this paper was prepared by me specifically for this course.
Don't waste time Get a verified expert to help you with Essay
Student's Signature: ______________________________
Instructor's Grade on Assignment:
Instructor's Comments: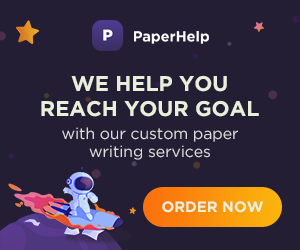 Justify the use of a needs assessment of your company's proposed employee customer service training stressing five (5) ways in which such an assessment would expose any existing performance deficiencies. Customer demands and the increase in competition have caused many companies to focus on customer service and relations. Southwest Airlines uses different approach when managing their airlines services throughout 97 destinations and 41 states (La Tasha, 2013). The ability to provide great customer services has much to do with the success of many individuals and companies. In the case of Southwest, their brand is to offer a low fare to their customers and always taking them on time to their final destination. Customer service isn't about giving the customer exactly what they want. It involves skills such as problem solving, empathy, interpersonal skills, communication, and leadership abilities. Employee performance can be improved in many ways. Training is one way to emphasize employee performance. Each customer interaction is a representation on the company.
Southwest Airlines objective is to train executive teams, making sure the highly value customer satisfaction guarantee and wanted those executives who managed departments that directly filtered into the service quality. When conducting a needs assessment, there are three areas that must be considered: organizational needs, occupational needs, and individual needs. Organizational assessment evaluates the level of organizational performance. An assessment of this type will determine what skills, knowledge, and abilities a company needs. It determines what is required to alleviate the problems and weaknesses of the company. Occupational assessment examines the skills, knowledge, and abilities required for affected occupational groups. Occupational assessment identifies how and which occupational discrepancies or gaps exist. Individual assessment analyzes how well an individual employee is doing a job and determines the individual's capacity to do new or different work. Individual assessment provides information on which employees need training and what kind.

A needs assessment is a wise investment for the organization. It saves time, money and effort by working on the right problems. People skills are the foundation for good customer service. Southwest Airlines will identify the goals of the potential training program by doing an initial interview questions with all parties. These questions are just a few to begin laying the foundation for the needed training. When a company encounters some type of situations, training is required. Southwest Airlines, assessment moves into the organizational, person and task analysis phase, questions will be intended for specific key executives. To make sure if the training will support the company's strategic direction and if the needed resources would be obtainable, the assessment team will look in the direction of strategic planning, training and business development executives." When employees interact with customers they are representing the organization and each customer's perception of the quality of that interaction can influence the customer's opinion of the organization and its products or services" (Dugan, 2014).
Person's analysis phase will determined who will need the training and if the present knowledge base provides a foundation to obtain the new skills. With exceptional customer service being the primary goal of these airlines, the Customer Service Department and Customer Support service department know what practices are currently used and if new skills and training is necessary to improve customer satisfaction. Lastly, task analysis will identify what current job functions are performed and if a need to implement new practice is necessary. Determining the needs of employees within an organization, assisting managers and filling vacant positions are significant aspects of human resource management processes. Organizations must complete job analysis to identify the skills needed for each job. The job description explains the knowledge, skills, and abilities required to fill the various jobs as spelled out in job specifications.
The main objective of a needs assessment is to answer common questions such as who, when, where and why. Conducting a need assessment protects the assets of an organization and it is also an opportunity to initiate the conversation for proper utilization of resources that have been set aside for training. All assessments gather the information needed to make the decision if training is needed with the use of specific techniques. The assessment will be conducted with interviews, focus groups and supporting documentation to decide if training is needed. The outcome of this assessment needs to be accurate. Develop a customer service training implementation plan and determine the method of training. Southwest has developed the Simulations method where an extensive technology-based training program is used. Its university for people is accessible to all its employees for personal and professional development.
The virtual university offers courses ranging from software training to customer service. Additional, the airlines careers development services provides the employees with counseling, assessment and development plans. Employee training programs are helpful to organizations of different sizes. Even small companies can improve customer service skills. Large organizations often need training programs specifically targeted to employee development and changing technologies. Offering training programs to employees helps the employee feel more engaged and committed to the organization. The implementing of an employee training program in the organization improves job morale and teaches new skills. There are several steps to follow in developing a training plan. Step 1. Analyze your organizational needs. Interview managers and supervisors and identify employee performance areas that need growth. Step 2. Present your detailed presentation plan to the committee or the company's leadership team and be prepared to answer questions. Summarize the benefits of each proposed program, anticipated costs and time requirements.
Demonstrate the need for each program by preparing detailed analysis of problem areas and possible solutions. Step 3. Conclude your plan and determine the budget for the next fiscal year. Request funds needed for the implementation of the customer service training. It should be taking in consideration employee training budget, including materials, travel, speaker fees, computer access charges and food in the budgeted amount. Step. 4 Allocate the funds by department, per employee or per training program, recommends the American Society for Training and Development (Lynn, 2014). Consider the benefits expected from each training program and decide if the cost of the program will give the desired results. Step 5. List the training classes offer over the year. Divide the classes by type and employee attendance. Prepare a schedule and publish it in the company's intranet. If possible, allow employees to sign up electronically to save valuable personnel time.
Step 6. Look for potential trainer's references and verify that his materials and presentation style fit the company needs. Arrange the program costs and fees and a list of any needed equipment. Ask an employee with expertise in the field to teach a class or utilize member of the company's human resources department. Set clear expectations of class content and have a feedback system in place. Strep7. Evaluate the success of the program immediately after the program's completion. Ask the participants to fill out a feedback of the training program. Analyze the comments to plan for further training. The simulation method used in this type of training is effective because it is planned and resourceful. Justify why you selected the training program that you did.
The simulation method is a perfect program used by airlines. The method offers the trainees the opportunity to experience some characteristics of their job in a secure and restricted environment and build skills related to those aspects of the job. Southwest Airlines has established the Flight Simulation training method where the technicians are responsible for continuous maintenance and engineering support for the Flight Operations Training Center, also where all Southwest Airlines Pilots receive training, as well as support for Flight Attendant emergency door trainers. The group was named Southwest's Heroes of the Heart winner for 2014, an annual tribute awarded to a behind the scenes workgroup whose dedication contributes to Southwest's success. (Southwest, 2014). " Southwest continues to count on the incredible reliability of its Flight Simulation Technicians as the airline completes the integration of AirTran, trains classes of New Hire Pilots, and adds hundreds of Captains through 2015".(Southwest, 2014)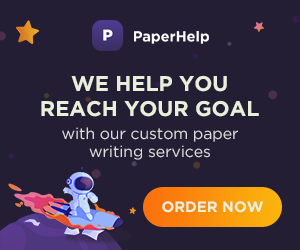 Propose two (2) ways to motivate an employee who has no interest in attending a training class. Motivating and keeping employees in the company, requires effective management practices and strong leadership skills. An adequate training and good operating system are vital in a company. Employees need proper support and training tools to performance the job. A performance-based compensation plan should be designed very carefully to ensure that employees are encouraged to help build the business. Recognition and communication are also very important manager key responsibilities. Management, leadership skills and efforts will determine the success in providing a good environment where the employees will be motivated therefore will remain loyal to the company. Southwest Airlines is an excellent example of what most airlines companies are striving for. Some of its ways to motivate an employee who has no interest in attending a training class are: 1- Reward and recognition. Employees know that the company provides meaningful recognition and rewards for their performance. They know precisely what the company gives them in return for their unique work.
The entire employees place particular importance in exploring every possible technique approach and devise to recognize outstanding performance. Southwest identifies all employees directly in proportion to their personal accomplishments. This generates a contagious shared energy across the whole organization and as consequence the work environment is animated with enthusiasm and joy and this atmosphere is what the employees love. For their employees, compensation is of secondary importance. By generously rewarding its employees for excellent performance, Southwest Airlines is able to maintain loyalty, job satisfaction and high level of personal motivation. 2- Performance Management. A key feature of Southwest Airlines performance management is its performance transparency. To begin with, the company measures three dimension of performance: Employee wellbeing, customer satisfaction and shareholder gain. To reach their goals, the performance of the average worker is critical (Deutschendorf, 2014).
Therefore, Southwest Airlines stresses a demanding tracking and rewarding of individual performance, attached with clear immediate and straight feedback. The employees have a strong image of the background in which they work; they clearly understand how performance is measured and what it is they can do in order to improve it. The understanding of current individual performance and organizational performance is a key factor not only in Southwest Airlines employee motivation, but also in any employee motivation setting. Develop a survey to collect feedback from the employees who attend the training. Companies should give a chance to their employees to express their thoughts on the direction of the company has the opposite effect.
It is very important for the company to find out their opinions of a specific training class and it is more likely they will take a personal stake in the business and feel like they are part of the team. Every method of gathering employee feedback depends on what challenges you need to address as a business. Common questions managers seek when employees complete their training classes are: Was the course appropriate to your needs? Were the training personnel sufficiently knowledgeable and professional? Was the training facility good? Was the training package communication available to you organization? Was the training course complete? And lastly, the amount of communication with you and your department.
Training and Evaluation
= Required fields
How satisfied are you:
Very satisfied
Satisfied
Neutral
Dissatisfied
Very
Dissatisfied
Was the course appropriate
Training personnel are sufficiently knowledgeable
Quality of the training facility
Communication of the training package
The training course overall
Amount of communication with you/your department
References
Deutschendorf, H. (2014). 7 key elements in southwest airlines employee motivation. Retrieved from: http://www.fastcompany.com/3024949/dialed/7-ways-to-keep-employees-happy Dugan, T. (2014). Developing and training human resources in organizations/ small business chron. Retrieved from: http://smallbusiness.chron.com/developing-training-human-resources-organizations-697.html La Tasha. (2013). Southwest airlines – needs assessment and analysis. Retrieved from: http://trainingdevelopmentsystems.edublogs.org/2013/03/15/southwest-airline-needs-assessment-and-analysis/ Lynn, D. (2014). How to implement an employee training program. Retrieved from: http://www.livestrong.com/article/207076-how-to-implement-an-employee-training-program/ Southwest, A. (2014). Sothwest airlines and its flight simulation
technicians. Retrieved from: http://www.swamedia.com/releases/southwest-airlines-and-its-flight-simulation-technicians-announce-two-year-contract.