Abstract
Don't waste time Get a verified expert to help you with Essay
Transportation Management Systems (TMS) have changed the way companies do business. Handling transportation planning, TMS transformed the way United Parcel Service (UPS) executes their delivery business. Enabling what once was a small business by providing assistance in managing the shipping and receiving of retailers, manufacturers and suppliers goods, United Parcel Service (UPS) is now an international servicing company. The conjoined efforts of UPS and its TMS have allowed brick-and-mortar businesses to focus on core competencies and customer service by eliminating the shipping and receiving responsibility. In this composition basic uses of the TMS within UPS will be discussed. Addressing the factors that influenced the need for a developed transportation system, this article will cover the influences involved in the growth of a TMS system within companies such as UPS.
IDENTIFIYING TRANSPORTATION MANAGEMENT SYSTEMS
Transportation management system is a subset of supply chain management (SCM) software focused on transportation logistics. Connecting cities, manufactures, retailers and consumers, this system consolidates shipping and plans destination or travel routes. TMS was introduced to the supply chain process in the 1980s (McCrea, 2012). The sole intention of the system creation is to make the distribution of products from manufacturers to consumers efficient and affordable. This system is available to companies such as United Parcel Service (UPS) in many forms; standalone software packages, integrated into enterprise resource planning systems (ERP) or accessible online in Software-as-a-Service (SaaS). UPS utilizes TMS integrated into the ERP and offers the consumer SaaS solutions to easily schedule and track the delivery process. The infrastructure of UPS is extensive, specifically adapted to the needs of parcel collection. UPS implemented a developed form of transportation management in and around 1975. This system consisted of primary delivery executed via public transit or on foot. Shortly after this time UPS progressed, starting with a local area they currently service forty-eight additional states becoming the common carrier (in the United States). During this expansion time of its service area, UPS is thinking globally and shifting its attention to developing a more efficient method of delivery.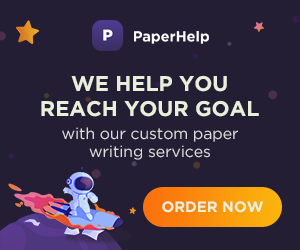 TMS transforms UPS
Beginning as a private messenger and delivery service in the nineteen hundreds UPS is a successful developing business. It was during this time phones and transportation were not what they are today. The need for a private messenger, as a form of communication, in urban populated areas was in high demand. Then the telephone evolved and the general public found less of a need for private delivery. Able to have a conversation instantly via the phone service, writing letters was not as popular. Ironically the telephone negatively impacted UPSs and at the same time a boom in department store deliveries came about. Consumers placing phone orders attempt to pick up their purchase, to found out without a vehicle getting the purchases home was nearly impossible. The consumers relied on the retailers to assist in getting the purchases to their requested destination. The department stores discovering that their existing systems were unable to handle the request, invested in the assistance of parcel delivery. UPS became the distribution and or delivery option of the department stores.

This required advancement in UPS TMS system. Business-to-business (B2B) relationships developed supplementing the business lost from no longer servicing as a private messenger. Back in business UPS needed to find a way to effectively take on the increase in demand for delivery service to and from brick-and-mortar businesses. Consolidation of freight is what they did, combining packages addressed to certain neighborhoods onto one delivery vehicle. This optimized cost and cut delivery time down. Consolidation of freight became the key infrastructure for efficient delivery. Time progressed and UPS was still growing; yet again a need for something more efficient came about. Expanding the service from local ground delivery to air travel country wide, air travel was the newest addition to the consolidation of freight. Initially, this cost was more money resulting in a low return on investment (ROI) for the company. However it was a short term loss for a long term gain. As noted by Dr. Jean-Paul Rodrigue, "Since 1988, UPS operates its own airline; UPS Airline. From the hub, UPS delivers to more than 391 national airports and over 219 international ones. By 2001, UPS was offering direct air freight services to China" (UPS; Logistical Management of Distribution Networks, 2014). Adding air flight to the delivery process requires a need for a more structured transportation management system.
DEVELOPMENT OF TMS IN UPS
While UPS is upgrading its transportation management system (TMS) to fit needs of the brick-and-mortar, manufacturers and suppliers, these companies are advancing as well. Certain economic changes occurred creating a need for online purchasing. These changes stemmed from a drastic increase in gas which resulted in consumers conserving the fuel by limiting the use of there vehicles. This boost in demand for online shopping influenced the strategic developments of businesses such as Amazon.com and Overstock.com; the surge in e-commerce begins. Servicing all over the world by the late nineteen hundreds, UPS developed a strategy involving a path for every parcel. Opening over 2400 distribution centers in various locations the goal is to keep every package moving through the network enabling parcel tracking and package security (Rodrigue, 2014). Each office contained a centralized computer using wide area network (WAN) to connect computers from all the distribution offices as well as the main headquarters. The intelligent hub processed data, transmitted info between devices and allowed for remote management through a hand-held computer device. These devices allowed drivers to access parcel information and make adjustment to travel routes as needed. As parcels travel through the distribution path consumers can monitor their package (sent or received) utilizing Descrates; a SaaS solution service offered to consumers through UPS. As the demand for parcel delivery rapidly rises reduction in fuel consumption is a concern. Future developments of United Parcel Service TMS is focused on transport technology research. Such research is targeted towards alternative fuels and the possibility of electric vehicles. UPS services are in high demand, a future concern is being able to maintain timely delivery. Engineers and geographers study auspicious roads and driving speeds to enhance efficiency and reduce cost.
CONCLUSION
Implementing a transportation management system has triggered the growth in United Parcel Service area as well as the enterprises ability to provide customers and retailers with efficient and secure delivery or shipping of the parcel. TMS as provided UPS with the support needed to cover a wide variety of services. A few of these services are and not limited to; inexpensive ground delivery, web and retail call centers and warehouse supply chain management. With developments in B2B partnerships or relationships and the increasing demand for online transactions and purchasing, UPS is continuing to develop TMS and the technology to support the system.
References;
McCrea, Bridget (2013). Supply Chain and logistics technology; 8 trends driving TMS adoption. Retrieved March 18, 2014 from Rodrigue, Dr. Jean-Paul (2014). UPS: Logistics management of distribution networks. The Geography of Transport Systems. Retrieved March 18, 2014 from United Parcel Service. Technology support, Transportation management systems. Ups.Com Retrieved March 18, 2014 from http://www.ups.com/content/us/en/resources/techsupport/alliances/application_tms.html