Material Requirements Planning (MRP) is a production planning and inventory control system used to manage the manufacturing process. Most MRP systems are software-based. However, it is possible to conduct MRP by hand as well. The intent of a MRP system is to simultaneously meet three objectives; (1) Ensure materials are available for production and products are available for delivery to customers; (2) Maintain the lowest possible level of inventory; and (3) Plan manufacturing activities, delivery schedules, and purchasing activities. As expected, there are certain functions of human resources that will be directly affected with the implementation of a MRP system. First would be job analysis, the process of getting detailed information about the job. Secondly, the job description, which consist of the list of tasks, duties and responsibilities (TDRs) that the job entails; and third, the job specifications, which focuses on the activities involved in caring out a job (Noe et al., 2014, p. 103). With a shift from a manual process to an automated one, an organization will obviously need to modify the standards of performance for numerous tasks and other requirements. Thus the job, analysis, job description, and the job specifications will all require revisions accordingly. Methods I would propose as the human resource manager that could assist the organization with carrying out these changes successfully would begin with training and development.
Don't waste time Get a verified expert to help you with Essay
With the implementation of the MRP system, training and development will be a priority and a dedicated orientation for employees to the new system would be required. This orientation would require an undertaking that is well planned, informative, and addresses all inquiries for effected employees and staff. Furthermore, skill development is needed to prepare users of the new system for task implementation associated with the new automated system. Given the turbulence that can occur in changing business settings it is imperative that employee relations and communications are kept transparent. This is yet another human resource function to be effected as the MRP system is implemented. Although the human resources staff may not prioritize software implementation, organizations should leverage team member's skills throughout the implementation process. Given countless organizations largely depend on the human resources staff to communicate MRP implementation information to end-users; there are more strategic ways to leverage their unique skill sets and relationships with fellow employees.
These aforementioned human resource skills are important to the success in leveraging the MRP system with a properly trained staff. Furthermore, it is import that personnel have operational improvement experience. They should be comfortable talking to managers, supervisors and end-users about operational improvements. Expertise in this area will bolster human resources driven employee engagement programs. When organizations are fully committed to providing opportunities for employees to learn, grow, and develop, they generate returns on their investments with increased initiative, motivation, trust, and reductions in turnover (O'Toole & Lawler, 2006). The organization may also want to consider hiring a Director of Organizational Development to reassign roles and responsibilities after implementation and help staff members adjust to the process changes brought by the new MRP system (Power, 2012). The focus for success should be on the following areas: Job design
Sourcing
Transition planning
Training and development.
The human resources department should be encouraged to focus on operational improvement. Organizations should focus on streamlining administrative human resources processes in the first phase of implementation (Heathfield, 2013). It would be wise to build an organizational development group that is comprised of employees with operational improvement skills. These employees should perform business processes and change management. However, they should not perform administrative activities. By separating transactional and administrative functions from strategic improvement responsibilities, an organizational development group can help accelerate operational changes (Power, 2012). Although the human resources department does not typically lead the change and process improvement initiatives, nonetheless, the skills potentially found within employees drawn to the field present a clear opportunity (Power, 2012). Human resources employees should be considered fundamental members of the MRP implementation team.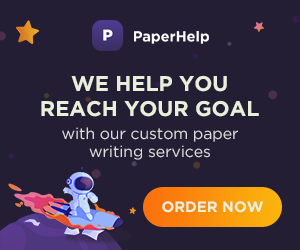 Based on the planned growth of the organization with the implementation of a MRP system, three factors that might impact the organization's ability to hire new employees that possess the technical skills needed to perform a job include forecasting, goal setting and strategic planning, and the program implementation and evaluation (Noe et al., 2014, p. 131). The first step is forecasting is for human resources to determine the demand for specific job skills area. After this area has been identified, then a determination for the demand for each area of skill. This can be done using statistical methods or trend analysis, which measures the labor demand for a certain period or range of time (Noe et al., 2014, p. 131). Secondly is the need for setting goals and strategic planning. This is done by focusing on the problem and providing a basis for measuring the organization's success in addressing labor shortages and surpluses. Additionally, it is vital that the organization choose human resources strategies for handling expected labor shortages and surpluses. Core competency is one such example. This will benefit the organization if they hire and retain employees who provide the necessary set of knowledge and skills to make the company competitive and creates value (Noe et al., 2014, p. 135). Testing would be an excellent method to determine if a possible candidate possesses the necessary core competencies. Recruitment is the last step.
However, it would be best to have completed a thorough job analysis beforehand. Knowing your needs before advertising and hiring a new employee is a benefit for any employer. Although, conducting a Job Analysis and writing an accurate Job Description for all positions may seem like an unnecessary task, it will be time well spent in the long run. Involving current employees in the process will lead to better results (Noe et al., 2014, p. 103). Although the job description focuses on carrying out a job, the development of job specifications is also ideal. The focus then becomes the qualities and requirements the person performing the job must have to succeed. These are also known as knowledge, skills, abilities, and other characteristics (KSAOs). It is important to consider all the elements of the KSAOs when developing the job specifications (Noe et al., 2014, p. 104). Employers realize that in addition to having the skills to do a job, employees need to be able to fit into the workplace and get along with co-workers.

References
Noe, R. A., Hollenbeck, J. R., Gerhart, B., & Wright, P. M. (2014). Fundamentals of Human Resource Management (5th ed.). New York, NY: McGraw-Hill. O'Toole, J., & Lawler, E. E. (2006). The New American Workplace. New York: Palgrave Macmillan.
Heathfield, S. M. (2013). Create a Work Environment That Encourages Employee Engagement Retrieved March 10, 2014, from http://humanresources.about.com/od/Employee-Engagement/qt/Employee-Engagement.htm
Power, B. (2012). Focus HR on Process Improvement. Retrieved March 10, 2014, from http://hbr.org/2012/02/focus-hr-on-process-improvemen/