Diversity: Diversity literally means difference. Diversity recognises that though people have things in common with each other, they are also different and unique in many ways. Diversity is about recognising and valuing those differences. Diversity therefore consists of visible and non-visible factors, which include personal characteristics such as background, culture, personality and work-style in addition to the characteristics that are protected under discrimination legislation in terms of race, disability, gender, religion and belief, sexual orientation and age.By recognising and understanding our individual differences and embracing them, and moving beyond simple tolerance, we can create a productive environment in which everybody feels valued. Diversity is the range of visible and non-visible differences that exist between people whilst equality means having the same value indicating a state of balance. When we talk about managing diversity therefore, we are referring to the harnessing of these differences to create productive environment in which everybody feels valued where talents are fully utilised and in which organisational goals are met. Equality: Equality means treating people in a way that is appropriate for their needs. What is needed is a way of getting on that will suit everybody's needs without showing them up and treating them in a way that is worse than other people. Inclusion: Educational inclusion is about equal opportunities for all pupils, whatever their age, gender, ethnicity, attainment and background. It pays particular attention to the provision made for, and the achievement of, different groups of pupils within a school. Discrimination: Discrimination is the prejudicial treatment of an individual based on their membership in a certain group or category.
Don't waste time Get a verified expert to help you with Essay
1.2-DESCRIBE HOW DIRECT OR INDIRECT DISCRIMINATION MAY OCCUR IN THE WORK SETTING
1 Indirect Discrimination: Indirect discrimination occurs when policies and practices, which appear neutral or fair because they are applied to everyone, actually disadvantage people and particular groups within society. For example, if a job advertisement states that applicants must be able to drive then this could put a certain people at a disadvantage, such as those with a disability. So for example you may have a school display every year to celebrate Christmas because the majority of the children would be classed as 'white' ''Christian'. But if other faiths & celebrations are not represented then smaller groups could be discriminated against. 2 Stereotypes: A practitioner may intentionally or intentionally categorise children in a particular way. So for example boys play with blue things and girls play with pink.
3 Positive Discrimination: Positive discrimination is regarded as the preferential treatment of members of a minority group over a majority group, either by sex, race, age, marital status or sex orientation. So for example if you were to allow a particular less represented group of children over another to perform a task this is classed a positive discrimination.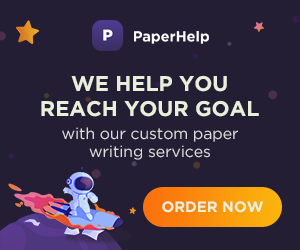 4 Racial Discrimination: If a practitioner has particular views concerning race or even religion, these views could be used in the setting unintentionally to have a negative or positive influence in a situation or particular child.
1.3- EXPLAIN HOW PRACTICES THAT SUPPORT DIVERSITY, EQUALITY AND INCLUSION REDUCE THE LIKELIHOOD OF DISCRIMINATION

'Treating the individual fairly, on the same level and providing them with equal opportunities to housing, education, employment, Transport, health and social care can help as the individual will feel valued and treated fairly and not made vulnerable or set apart That will reduce, if not eliminate any discrimination against that individual or by that individual against others. Inclusion also is Important as the individual will be aware of their rights, will feel in control and will feel supported to be able to make their own Choices and have their needs met and so reduce the risk of the individual being discriminated against or discriminating against others.
OUTCOME 2 KNOW HOW TO WORK IN AN INCLUSIVE WAY
2.1- LIST KEY LEGISLATION AND CODES OF PRACTICE RELATING TO DIVERSITY, EQUALITY, INCLUSION AND DISCRIMINATION IN ADULT CARE SETTINGS.
There are various pieces of legislation in place to promote equality and reduce discrimination. These include: • The Disability Discrimination Act 2005
• The Special Educational Needs and Disability Act 2001
• The Race Relations (Amendment) Act 2000
• Convention on the Rights of the Child (UN, 1989)
• The Human Rights Act 1998
• The Sex Discrimination Act 1975 (as amended)
• Employment Equality Regulations 2003
2.2 – DESCRIBE HOW TO INTERACT WITH INDIVIDUALS IN AN INCLUSIVE WAY
You interact with individuals in ways that enable them to participate in planning, implementing and reviewing the service you are providing. You work with individuals to resolve conflicts and agree a way forward in the relationship. Include: family, friends, and carers, others with whom the individual has a supportive relationship.
Your knowledge and understanding will be specifically related to legal requirements and codes of practice applicable to your job your work activities the job you are doing (e.g. domiciliary, residential care, hospital settings) and the individuals you are working with. The rights individuals have…..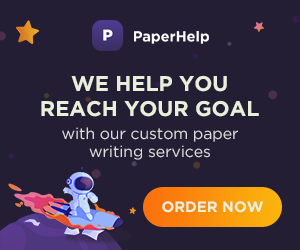 • Be treated equally and not be discriminated against
• Be treated as an individual
• Be treated in a dignified way
• Privacy
• Be protected from danger, harm and abuse
• Be cared for in a way that meets their needs, takes
Account of their choices and also protects them
• Access information about themselves
• To communicate using their preferred methods of
Communication and language
2.3 – DESCRIBE WAYS IN WHICH DISCRIMINATION MAY BE CHALLANGED IN ADULT SOCIAL CARE SETTINGS
The most effective way for a service provider to challenge discriminatory practice in adult social care settings is to be educated about the regulations that govern the care, be aware and report situations that are discriminatory to your team leader or group manager. There is not a specific step by step process where you fill out a piece of paper and the discrimination evaporates. What is important to remember is that the model for adults social care is based on the needs of the individual matched with the services that will most closely meet those needs. Education is probably the best weapon to have in cases of discrimination in addition to sharing information with the team to find a solution to the problem causing discrimination.
Listed below are either ideas that a care provider needs to understand and actions that can be taken to minimize the likelihood of discriminatory action. In addition, follow the job description for your area of service and communicate any concerns in a positive, resolution-oriented manner to your team.
• Define 'positive ageing' and the contribution that
older people make to society.
• Discuss ageism, and the stereotypes and labels that
are associated with ageing and old age.
• Demonstrate an understanding of the importance of
dignity and respect for many older patients.
• Recognize the possible signs of abuse or neglect, so
that concerns can be raised to ensure the safety and
empowerment of vulnerable adults.
•Identify best practice and opportunities to achieve
person-centred care in both community and hospital
settings.
• Reflect on your own practice and the standards of care
provided within your practice setting, and establish
actions that you can take to ensure that patients are
treated with dignity and respect, and receive care that
is person centered.
List of free essays