The Department of Veterans Affairs (VA) goes unrecognized by most Americans. Most Americans are unaware of the impact it has had in these past decades on the country and its people. Military members and their families depend on the VA assistance during their transition back to living as a civilians. Without this assistance there is a high probability that the homeless numbers would increase in this country. Services provided by the VA to veterans and their family members allow them to play important roles in society.
Don't waste time Get a verified expert to help you with Essay
I was anxious as I drove up to the building that the Douglas county VA office was in. I feared I would look silly or unprepared to do this interview I had previously had arranged. I had my questions and a good general understanding of what I would like to get out of this interview. So I took a deep breath and proceeded into the parking lot. I noticed the building where the VA was located was an older, red brick, square building with rectangular windows close together all along the back of it. Adjacent and connecting to the main building was a large, white cement, brick building with rectangular windows as well. I noticed the sign for the VA building and realized that this was a county building holding many county and federal organizational offices.
I proceeded and found a parking spot near the entrance. As I got out of my car I felt the cold of the day hit me. It was not extremely cold, but a brisk day with a temperature of about 28 degrees. I entered the building and immediately came to a security desk where I encountered an older gentleman with graying hair and slightly on the heavy side. I asked him for directions and he informed to take the elevator down one floor and exit, head to the right, and I would find myself in front of the VA offices.
So I headed to the elevator and noticed a smell similar to that of an old retirement home. I entered the elevator and the smell quickly changed to something one might smell in an extremely dusty environment. Exiting the elevator and heading right down the wide hall I noticed the smell changed again to a old musty smell and there was a humming sound. I quickly found myself in front of a single door a with long rectangular window to the side reading Department of Veterans Affairs. I proceeded through the door and entered a waiting room full of chairs. There was a clerk surrounded by glass windows waiting to assist me.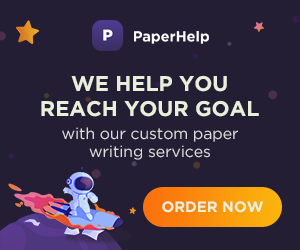 I explained to him I was a veteran currently enrolled in college, doing a paper on the VA, and had talked to one of their representatives named Berne the other day who informed me to come in this day after 1:00 p.m. to do an interview. I was informed by the clerk all representatives were currently not on location, but would be back shortly. So I took my time to become familiar with the surroundings and I first noticed a bunch of Vietnam posters in the corners of both walls, describing how the United States (U.S.) came to be in the Vietnam War. Next to the posters was a framed poster with all the service medals a military member may be awarded. To the right of the framed poster were four black and white pictures taken during the Vietnam era showing an army unit crossing a river, a naval support ship firing off North Korea's shore, a couple Air Force planes in cargo formation, and Marines landing at Inchon, South Korea.
I had made my way over to a shelf next to the clerk's desk holding pamphlets and had just started reading them when Berne came out of the back offices and greeted me. Berne was an older gentleman, with a shortly cut graying beard and mustache. He had glasses and was well-groomed and well-dressed. We introduced ourselves and he led me back through the security door to his office. His office looked like any normal office. There was a large wood desk covered with important documents in front of the window, with two seats in front of the desk. To the side of his desk was another desk which his computer sat on. There were bookcases with books on them on both sides of his desk. He invited me to sit down and he took his seat behind the desk. I then informed him of my class and the paper I was working on. We spoke for a few minutes and I learned Berne had worked as a Douglas County Veteran Service Officer for 17 years. He informed me that the VA was established in 1930 as an federal government administration. In 1989 the VA was elevated to cabinet status.

Thus, greatly improving the ability for the VA to operate more efficiently. The Headquarters is located in Washington District of Columbia (D.C.). The VA has regional offices located throughout the United States. Lincoln, Nebraska is where our current regional office is located. The VA is strictly government funded. I was curious to the structure of the VA and what were their main bodies. Berne, in detail told, me that the VA was broken down into three parts: Veterans Benefits Administration (VBA), Veterans Health Administration (VHA), and the National Cemetery Administration (NCA). These administrations are responsible for proving certain benefits and giving support to the veterans and their families. The VBA provides numerous benefits some are: vocational rehabilitation & employment, compensation, home loans, life insurance, and more. The VHA provides many health benefits, wellness programs, and treatment for conditions, and more. The NCA primary provides burial and memorial benefits. A few types of support a veteran or their family members can receive are caregiver support, grief support, Community-based Out-Patient Clinics (CBOC), and crisis support.
After learning about the VA and what benefits and support it provides I asked Berne if all veterans were entitled to these benefits. "No", was Berne's answer. He informed me based on the veterans service connected disabilities the VA will rate it on a scale of 0-100 percent to determine eligibility of benefits. Also he said it works on case by case basis, depending on the disability for certain benefits. However, all veterans are eligible to apply for benefits. I asked Berne how a veteran receives benefits. He told me that they must go to their local VA office and apply for benefits. I wanted to know how long veterans' benefits last for. He said it varied depending on circumstances. For example, if you served one day during a war period you are entitled to 90 days worth of some VA benefits. Then there are some veterans that will receive benefits for life depending on their service connected disability.
As we came towards the end of the interview I wanted to know if he was concerned about the future of the VA with recent government shutdowns and Congress now working diligently to prevent another shut down. Berne said, "Always concern." Everything the VA does is out of a budget allotted by federal government. He said cut backs in benefits and healthcare, could result in budget cuts or possibly even VA restructuring. As we discussed these things he pointed out to me that there is a lack of mental health care in the VA. Presently there is no increase in budget to further improve the care for mental health patients.
Finally, I asked him what did he most wish people knew about the VA. Berne replied, "At the heart the VA has the best interest of veterans at mind." Then he continued by saying if there was no VA then "our country would not be what it is today, it is at the fiber of what the U.S. is today." Many veterans come to the VA and are rehabilitated, educated, and trained. They take this and their experiences in the service into the work force and many end up in key positions, influencing the United States.