We are committed to follow practices that are safe, environment friendly, cost effective and innovative, creating significant value for all Stake holders including Society at large. We shall produce Special Steels and Heavy Forgings of High Quality, meeting delivery schedules, for diverse applications including Nuclear / Thermal / Hydro Power generation, Hydro carbon and other Heavy Engineering sectors, making India self-reliant. We shall strive for employee engagement through learning and collaborative work culture.
Don't waste time Get a verified expert to help you with Essay
We shall contribute to various technical advancements through our R&D efforts and actively participate in international forums. Our continued focus shall be for forging long term relationship with Customers worldwide.
Punj Lloyd
VISION
To be the Company of choice for our clients in our global markets, for all our business, driven by entrepreneurial spirit, cutting edge technology and execution excellence.
MISSION
We will deliver reliable, high-quality solutions for global infrastructure, always ensuring that integrity, safety and sustainability are at the heart of everything we do.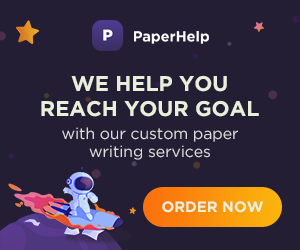 CORE VALUES
Performance
We are here to make a valuable difference to our stakeholders and we will make it happen against all odds Passion
We are differentiated by our 'Can Do' attitude and the fire in our belly Teamwork
We can gain from the diversity within our Group by sharing knowledge and resources to achieve individual and collective success Agility
We understand stakeholder needs and respond with speed and precision Reliability
We are trustworthy and reliable, in both thought and action. Our stakeholders can count on us to deliver, always
Thermax

Vision
To be a respected and preferred provider of advanced thermal power generation solutions in India
Mission
Deliver innovative, reliable and cost effective solutions in advanced thermal power generation Develop strategic relationships with customers, suppliers and partners Provide a challenging, rewarding and safe working environment Build a reputable enterprise and create value for our stakeholders Ensure customer satisfaction through assured quality and after sales service
Alstom
Vision
Shaping the Future
Our Values: trust, team and action
Trust because…
Mutual trust is essential for the proper conduct of our business and the efficient management of our projects. Trust is built on the responsibility given to each decision maker, the delegation of authority, and the belief in the importance of each employee's role in the Group's development. It is based on the openness of each individual to his or her professional environment to ensure transparency.
Team because…
Alstom's business is based on our collective discipline and efforts to deliver and execute projects successfully, and networking to ensure we take full advantage of all the competencies available. This team spirit, grounded in our dedication to each employee's development, extends to our collaboration with our partners and customers.
Action because…
To reach Alstom's commitment to deliver the very best products and services that exceed customer expectations, action is a priority for all of us. Action is built on strategic thinking and underlined by our customer care, integrated into our daily activities and into each project. Action involves adopting clear priorities, a speed of execution that differentiates us from our competitors, and the ability to report the achievement of our business objectives. Leadership is essential to drive action.
Mitsubishi Heavy Engineering Ltd.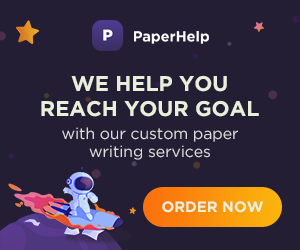 Reliannce Power
Mission
To attain global best practices and become a leading power generating company. To achieve excellence in project execution, quality, reliability, safety and operational efficiency. To relentlessly pursue new opportunities, capitalizing on synergies in the power generation sector. To consistently enhance our competitiveness and deliver profitable growth. To practice highest standards of corporate governance and be a financially sound company. To be a responsible corporate citizen nurturing human values and concern for society. To improve the lives of local community in all our projects.
To be a partner in nation building and contribute towards India's economic growth. To promote a work culture that fosters learning, individual growth, team spirit and creativity to overcome challenges and attain goals. To encourage ideas, talent and value systems and become the employer of choice. To earn the trust and confidence of all stakeholders, exceeding their expectations. To uphold the guiding principles of trust, integrity and transparency in all aspects of interactions and dealings.
Vision
To build a global enterprise for all our stakeholders
To be the largest private sector power generation company in India To be the largest hydro power generation company in India
To be the largest green power company in India
To be the largest coal mining company in India
Phoenix Foundary, India
VISION
We aspire to become one of the most reputed suppliers of standard products without negotiating over the Quality of our products and with great determination we challenge ourselves to maintain high standards of integrity in building long-term, mutually beneficial relationships with our working partners inside and outside our industry.
MISSION
Our Mission is to continuously improve and produce our products and services in a safe, efficient and courteous manner consistent with professionalism and upholding the reputation and integrity of Phoenix Foundry. We believe in delivering timely and comprehensive services to our customers by marketing castings and obtaining a position of leadership that sets the industry standard for quality and reliability. As well, we endeavour to provide a safe, rewarding work environment that recognizes individual achievement and fosters the skills of teamwork and communication.
OUR GOAL
We are committed to providing our customers with products and services of a quality which satisfies their needs and exceeds their expectations. We are committed to foster a safe and productive working environment.
Simplex Castings Ltd.
VISION
"Global Player in Foundry, Heavy Engineering & Projects"
CORPORATE MISSION
Projects from Concept to Commissioning and to Manufacture Engineering-oriented Eco-friendly Products for various Industrial Sectors involving Castings, Machining & Fabrication.
CORE VALUES
– Customer Satisfaction
– Total Quality
– Cost Consciousness
– Care for Employees, Share Holders & Society
FIMEX
Solutions in casting and machining
Mission
Being a company creates wealth through quality production, creating jobs and increasing its market share. Vision
Being a leading casting and machining of steels and bronzes, with the best technology, quality service and world class lean manufacturing in niche markets, focused on free trade. ​​Values
– Responsibility
– Honesty
– Housekeeping
Kolhapur Steel Ltd.
Sahviriya Steel Industries PLC., Thailand
Value
Integrity "We do what we say"
Fighting Spirit "Never give up"
Aim for excellence "The best is yet to be"
Can Change "Be the leader of change"
Teamwork "One for all, all for one"
Service-mind "Deliver more than expected"
Mission & Vision
Innovate premium value steel products and services for customers; generate consistent profit and sustainable value for stakeholders."
Philosophy
Devotion to Excellence
SSI is determined to do all we can to continuously improve ourselves and our operations. Through study, research, development, and upgrading, we aim for the highest we can attain. We believe that today can be better than yesterday, and that tomorrow must be better than today. This effort to develop and break new records of excellence must be perpetual in all aspects of our operations. Adherence to Quality of Products and Services
SSI's products and services are all designed with the best interests and satisfaction of the customer in mind. We believe that our customers will always be willing to pay for the best, and that no improvement is of any use if it does not meet our customers' needs. SSI attaches great importance, therefore, to quality in every stage of the production process, from the choice of raw materials all the way through to testing the finished product. Our services, from our first contact with the client to punctual delivery of the order, confirm this commitment to the quality satisfied customers require. Belief in the Value of Our Personnel
SSI honours the contribution of every employee at every level of the organization. We know that good employees are the main reason for an organization's success. For this reason, we take care to hire only the best to work with us, and provide fair and attractive remuneration packages that include constant training and education. Quality of life for our employees is paramount; their occupational health and safety are assured, thus benefiting not only our personnel but also society as a whole. Commitment to Honesty and Ethics Commitment to Honesty and Ethics
SSI is fully resolved to conduct our business honestly and ethically. We believe that honesty and ethics in business bring good order to society and progress to the nation, and assure long-term prosperity in commercial dealings. Our transactions are based on responsibility, transparency, and equity to all stakeholders, including shareholders, investors, customers, business partners, creditors, competitors, employees, the local community, and society in general. Dedication to Our Social and Environmental Responsibilities
SSI's concern for the environment and the common good stands upon the principle that we are a member of society. Any change in society is certain to affect our business. We are convinced that business, society, and the environment must all be developed in concert to ensure a sustainably successful enterprise. Our responsibility, therefore, is to take part in maintaining a good natural and social environment, balancing what we take with what we give in return.
Star Wire (I) Ltd.
Starwire Vision Statement
We, the proud members of the Starwire family, shall strive vigorously to delight our customers and stakeholders who are our very purpose, by pursuing excellence and innovation through committed team work. To this end we shall promote continuous learning, achievement orientation and ethical business practices, which will make us shine as a global player.
Starwire Mission Statement
To retain and reinforce our position as a leading Indian manufacturer of Alloy Steels, Stainless Steel and Special Steels for diversified engineering application in shape of casting, forging and rolled products and aggregates and meet the aspirations of customers in domestic and export markets. This will be achieved through on-time zero defect supplies backed by responsive service, empowered employees, vendor partner and satisfied investors.
COLUMBUS CASTINGS
Our Vision
To be widely recognized as the premier American manufacturer of value-engineered, complex, steel castings How to Compete
Commit to unwaveringly capture and seize a sustainable, lowest cost position while maximizing safety and environmental compliance Gain reputation as a reliable partner and problem solver dedicated to simplifying our customers complex needs Attain levels of Fit, Form, and Function that exceed our customers' expectations and our competitors' standards Deliver what we promise when we promise it
Attract, develop, and retain performance driven individuals by fostering an environment that values the passion to succeed Where to Compete
Conquer leadership role as the preferred supplier of critical components and subsystems to the freight and passenger rail industries Aggressively pursue new industry segments and applications across attractive industrial and commercial sectors Selectively seek international expansion through targeted commercial agreements, joint ventures, or technical distribution arrangements
COZMIRCOM SA, Romania
Values
High Performance through Quality
Tonkawa foundry, USA
Value
We can't make all the castings, so we make only the finest."
Titania Foundary, Aregentina
VISION
Being a market leader in casting and its applications, providing innovative solutions
MISSION
To provide solutions for all types of casting industries and applications, through high quality processes of innovation
VALUES OF THE ORGANIZATION
Growth
Environmental Care
Quality products and services
Vocation for excellence
Proactively
Think of our people as one of the pillars of our Organization Ethics and Accountability
Corporate Social Responsibility
Continuous improvement
Creativity and innovation
Productivity
Quality Electric Steel Castings
Our Mission
To manufacture steel castings to our customers' exact requirements, meeting industry standards, with dependable service matched only by the quality of our product. Our Philosophy
Our success depends on your success. We have the experience, resources and drive to handle your needs quickly, economically and professionally. Our craftsmanship is swift, accurate and attentive to detail. With the utmost care and determination, every product that carries our name is made as if the entire success of our business depended on it.
NECO the Master Caster
OUR VISION :
To be an organization that continuously achieves economic value by optimizing resources through operational excellence, powered by technology, driven by innovation, creating delight and to be a globally admired organization that enhances sustainable industrial and business development and be the global benchmark in the field of Steel Plant products
Iron & Steel castings
Ferrous & Non-ferrous valves and services
Ceramic products
Defence Equipments
OUR MISSION :
Sustainable Growth and Return on Investment by continuous improvement of Human Resource, Environment, Technology and Product. We intend to achieve this through : Our People
By inculcating a culture of constant product innovation & process improvements By nurturing human capital through training, education and exposure By providing opportunities for growth & development
By fostering team-work and mentorship
By developing leadership capability
Above all work with Passion, Pride, Transparency and Honesty Our Society
Being a responsible corporate citizen : Giving back to the environment what we take Adopting cleaner and greener technologies
Providing a safe and healthy work environment
Caring for the communities in which we work
Demonstrating high ethical standards
Our Customers
By helping them stay of the curve by delivering innovative products & services By helping them grasp every opportunity by delivering on-time every time By transparency in our dealings
Our Suppliers
Quality starts from incoming material: we believe in developing our suppliers to our level of competence and quality assurance Ensuring fairness and equitable transaction to all our suppliers in accordance with internally established procedures Ensuring our procurement activities comply with all relevant laws, social norms, standards and treaties worldwide Building up relationship of trust with all our suppliers through reciprocal efforts
BOEING
Vision
The Boeing Vision is: People working together as a global enterprise for aerospace industry leadership. How will we get there? Operate as One Boeing
Deliver customer value
Lead with innovation
Fuel growth through productivity
Leverage global strength
In order to realize our vision, we consider where we are today and where we would like to be tomorrow. There are certain business imperatives on which Boeing places a very strong emphasis. Detailed customer knowledge and focus
Technical and functional excellence
Large-scale systems integration
Lifecycle solutions
Lean global enterprise
At Boeing, we are committed to a set of core values that not only define who we are, but also serve as guideposts to help us become the company we would like to be. And we aspire to live these values every day. We take the high road by practicing the highest ethical standards and honoring our commitments. We take personal responsibility for our own actions. We strive for first-time quality and continuous improvement in all that we do to meet or exceed the standards of excellence stakeholders expect of us. We value human life and health above all else and take action accordingly to maintain the safety of our workplaces, products and services. We are personally accountable for our own safety and collectively responsible for each other's safety.
In meeting our goals for quality, cost and schedule, we do not compromise safety. We value the skills, strengths and perspectives of our diverse team. We foster a collaborative workplace that engages all employees in finding solutions for our customers that advance our common business objectives. We act with integrity, consistency, and honesty in all that we do. We value a culture of openness and inclusion in which everyone is treated fairly and where everyone has an opportunity to contribute. We are a responsible partner, neighbor and citizen to the diverse communities and customers we serve. We promote the health and wellbeing of Boeing people, their families and our communities. We protect the environment. We volunteer and financially support education and other worthy causes. By operating profitably and with integrity, we provide customers with best-value innovation and a competitive edge in their own markets; enable employees to work in a safe, ethical environment, with a highly attractive and competitive mix of pay and benefits, and the ability to further share in the company's success; reward investors with increasing shareholder value; conduct business lawfully and ethically with our suppliers; and help to strengthen communities around the world.