INTRODUCTION
Don't waste time Get a verified expert to help you with Essay
Corporate Social Responsibility (CSR), defined as "the broad array of strategies and operating practices that a company develops in its effects to deal with and create relationships with it numerous stakeholders and the natural environment" (Waddock, 2004). Globalization and liberalization has reinforced with the introduction of corporate social responsibility, Developing countries need to focus more about the corporate social responsibility planning and implementation process (Kiran and Sharma, 2011). Corporate social responsibility is one of the most important issues and developments of 21st century as the organization in 21st century faces problems for which corporate social responsibility is an answer (Horrigan, 2010). Davies (1973) says social responsibility starts when the law ends. Any organization is not socially responsible if it simply complies with the minimum requirement of law, as this is what any good citizen would do.
Milton Friedman argues that people responsible for decision and action in business should not exercise social responsibility in their capacity as company executives. Instead, they should concentrate on increasing the profits of their companies (Mulligan, 1986). Friedman (1970) the one and only social responsibility of business is to use its resources and involve in activities focused to increase its profit as long as it stays with in the rules of the game, which is to say engages in open and free competition without deception or fraud.
This essay focuses on the views against the neoclassical economical stakeholders approach which states profit is the sole social responsibility of any business in comparison with Kellogg's corporate social responsibility
and also discussing the views and theories supporting corporate social responsibility.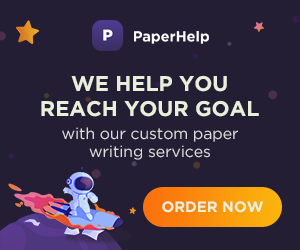 CORPORATE SOCIAL RESPONSIBILITY
The concept of corporate social responsibility is considered to be a powerful way of achieving sustainable competitive profit and for achieving long term value for the investors, shareholders and stakeholders. Entrepreneur can consider corporate social responsibility as a win-win strategy or opportunity for business, financial investors and society. Accomplishment of proper corporate social responsibility practices can affect the perception of stakeholder's customers, investors, local communities, environmental groups, government, suppliers and competitors (Kiran and Sharma, 2011). Organization should arrange its corporate social responsibility goals and decision making with the companies goal and strategy that makes corporate social responsibility natural as customer's perspective (Maon et al., 2008).

A number of companies identify corporate social responsibility practices to its main strategy and the policy of the company based on the importance give to a) defining a plan for social action, b) intensity of investment in social programs, c) commitments of employees, d) perceived impact of social action on competitive position and e) measuring outcomes of programs (Husted et al., 2007). Previous research has shown that corporate social responsibility enables a firm to appeal to the socio-cultural norms of its institutional surroundings and contributes to its socio legitimacy (Handelman and Arnold 1999; Palazzo and Scherer 2006; Scott 1987). The moral and ethical case of corporate social responsibility has been described the "pure" case for business acting responsibly; it is the right thing to do as a member of the society (Osuji, 2011). Institutional corporate social responsibility helps to create strong relationship with stakeholders, a positive corporate image and goodwill.
Shaw (1988) there are some principles that are considered to serve direction and coherence into corporate social policy a) need – the increase in responsibility even when it has been caused by someone else or by the act of
god example organization helping red cross or emergency relief groups in times of natural disaster b) ability – none of the organization has an ability to cure society's ills, but with their experience and competence organizations can participate in the process of improving the quality life example organizations proving quality goods and services at a reasonable prize c) proximity – knowledge of a social need is normally imparted by proximity, requirement to respond or rescue is a product of the ability of an organization, failure of the awareness of the need may or may not be excusable d) last resort – the rescue operation may indeed be more appropriate for some other social institutions, the government cannot be expected to do everything and the resolve to address social issues does not necessarily be troublemaking it simply means doing the right thing when the work needs to be done and no one else doing it.
Beliefs toward the corporate responsibility of the society is focused on the following; providing customers with quality products and services, having a safe working place, investing into human development, building genuine relationship with all stakeholders, increase the wealth of shareholders and business operations with the motive of adding values, following ethical values within the business process and by contributing to civil society through partnership and community development projects. Shaw (1988) not all organizations work with the motive of profit making for example, in a hospital or school the managers will not have profit as their object but believe in rendering of specific services.
THEORIES BEHIND CORPORATE SOCIAL RESPONSIBILITY
THEORY OF CONSISTENCY
Theory of consistency clarifies the views within the organization which also known to be the inside-out perspective, to achieve sustainable advantage organization sticks to its environment with all its resources (Mintzberg 1979). Organization should be planned in a way to react to its external environment in appropriate way. Herzberg's two factor theory (1959) states for an organization hygiene factor and motivation are important for an
employees working condition inside an organization. Socially responsible image is not just used to polish the image of an organization it is also a way of motivation factor; there are possibilities that employees find satisfaction in their work under such circumstances (Ruschak, 2008).
Based on the consistency theory any organization needs to give equal importance to the corporate social responsibility to be incorporated in their firm, as it is one way to satisfy the employers in their work place and provide motivation toward achieving the goals of the organization.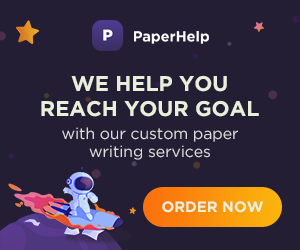 THEORY OF CONTINGENCY
Everything in an organization depends on situations and environment plays an important role as it influence everything also the performance has to be based on the situation there is no specific behavior to be applied in all situation (Galbraith, 1973). Dictionary of human resource management (2001) the contingency theory suggests effectiveness of an organization is based on the factors taken into account by the managers that can have a positive or a negative impact on the organization. The main contingency factors are the environment, technology, size, product diversity and people employed.
According to the contingency theory environments plays an importance role in influencing the performance of an organization. Social responsibility is a factor used to improve communication between an organization and the society that can lead to better outcomes in an organization.
MILTON FRIEDMAN'S VIEW ON CORPORATE SOCIAL RESPONSIBILITY
According to Milton Friedman the social responsibility of a business is to increase profit. (Friedman,1970). In an enterprise the corporate executive is the owner of the business the executive has direct responsibility to his employers. Responsibility of a business is to make as much money as possible. As an individual any corporate executive would have many other responsibilities to his family, churches, clubs and etc these are considers being as the social responsibilities. He is spending his own money or time
or energy not the money of his employers or time or energy these are considered to be responsibility of an individual not as social responsibilities. Corporate social responsibility would reduce the returns to the stockholders, by increasing the price to the consumers he is spending the money of the consumer's money by lowering the wages of the employers he spends their money.
There are companies that connect in fighting the idea of social responsibilities and environmental sustainability and cling to the classical view that the only social responsibility of business is to make money for investors (Winston, 2002). Social responsibility behavior could enhance loyalty and trust both of the customers and employees. The organizations are " not just judged on their result but on their behavior too" (CSR campaign, 2005). The idea of corporate social responsibility has failed to create a good society (Freeman and Liedtka, 1991). Friedman's argument is that corporation should pursue their economic self-interest and that any attempt to promote corporate social responsibility, however it might be defined, amounts to moral wrong. Friedman also argues that government is the best means for facing such concerns. The theory of shared value argues that business should consider profit more broadly than the financial bottom line, and includes societal benefits as value creation, recognizing that a business is affected by, and can contribute to solving, social challenges (Poter and Kramer, 2011).
Freeman and Liedtka (1991) mentions seven reasons to discard the concept of corporate social responsibility a) the beginning of the concept of corporate social responsibility are suspect, as they receive mainly from the field of economics b) Friedman argues profit maximizing is core social responsibility of an organization c) corporate social responsibility accepts the prevailing business of "capitalism: love it or leave it" d) corporate social responsibility is old-fashioned as it begins with understanding and ends in fixing the consequences e) corporate social responsibility makes mangers involve themselves in areas beyond their expertise f) corporate social responsibility considers business to be different from society bonded with set of responsibilities g) rights and responsibilities both are irrelevant
to the active managers.
Mulligan (1986) Friedman argues that the practice of social responsibility by a corporate executive is a) unfair due to taxation without representation b) undemocratic as it invents power to an individual to who has no proper authorization to control c) unwise, as there is no balance in range of governmental power that leads to judgment d) a violation of trust, as the corporate executives are employed by the owners "as a agent serving the interests of his principal" e) futile, as an executive imposes costs of his stakeholder, employers or customers he tends to lose their suppose which can lead to loss of his power and he is doubtful in judging the consequences of the social responsibility.
STAKEHOLDER THEORY
Ruschak (2008) Corporate social responsibility according to stakeholder perspective is considered to be only towards the stakeholders. Milton Friedman the man who won Nobel Prize in 1976 is the famous person to promote the stakeholders perspective of corporate social responsibility. According to Friedman companies are only responsible towards their stakeholders (Friedman, 1970). Adam Smith the father of classical economic theory favors Friedman's view and argues what is good for the company is good for the society as well. Society determines its demands through the market and companies respond to those demands (Carroll, 1996).
Freeman, Marrison and Wicks (2007) offers two observations regarding stakeholder theory first being in a win-win situation with an aim of managing stakeholders and second giving importance to the values as it is essential in business. Friedman view of corporate responsibility is to deal with stakeholders in a profitable way by executing all operations required (Philips, 2011).
According to stakeholder theory it suggest that the purpose of the business is to create as much as value possible for its stakeholders following this theory Friedman argues, "the purpose of the business is business" therefore
the social responsibility of an organization is to its stakeholders.
CORPORATE SOCIAL RESPONSIBILITY OF KELLOGG'S
W.K Kellogg founded Kellogg's company through his belief in nutrition and dedication to well-being more than 100 years ago. The main vision of Kellogg's is to enrich and delight the world through foods and brands that matter. The purpose of Kellogg's is nourishing families so they can flourish and thrive.
The corporate social responsibility of Kellogg's is divided in to four different pillars a) market place – providing the consumers with great taste and high quality food that also includes nutrition's and balanced diet for varying requirements b) environment – protecting and conserving natural resources is the key feature of sustainable growth, that is achieved by building sustainable agricultural practice and aiming to increase the recycled content of packaging and use more of recyclable products c) community ambition – providing breakfast for who needs it's the most d) workplace ambition – support talented and dedicated workforce.
Kellogg's company maintains six pillars towards social accountability such as no child or involuntary labor, safe working conditions, freedom to associate and no discrimination, protection of environment, fair wage tome off and living conditions and no harassment or coercion.
COMMITMENTS OF KELLOGG'S
Kellogg's has certain corporate social responsible commitments such as a) operating an ethical company – committed in accordance with K values and maintain global code of ethics b) sourcing responsibly – committed to maintain a transparent supply chain free of forced labor and slavery c) environmental progress – set environmental goals to reduce energy use, greenhouse gas emission and water use by 15-20% from 2005-2015 and decrease waste level by 20% from 2009-2015 d) promoting sustainable agriculture – helping in minimizing environmental impacts of agricultural production e)
helping end deforestation globally – the consumer goods forum (CGF) pledged to mobilize its collective resources to help achieve zero net deforestation by late 2010, as a member of CGF the following steps were taken to reduce deforestation ensure that palm oil production is environmentally appropriate and socially benefit, not purchasing soy products from tropical deforested region instead specially from U.S and remain committed to sustainable use of forest products also committed to have 100% of virgin stock verified sustainable growth by end of 2013 f) continuously increasing sustainability of packaging – minimizing material use for package by focusing on three areas the package to food ratio, percentage of recycled and material content and percentage of materials commonly recoverable g) Helping to decrease greenhouse gas emission from refrigerator – committed use of sustainable refrigerators, having six frozen food manufacturing plants, all the refrigeration system is based on ammonia a natural refrigerant and nor a greenhouse gas h) responsible product marketing – since January 1 2009 Kellogg's does not sell products that does not meet the nutrition criteria for children under 12 years and Kellogg's does not market any product for children under 6 years i) nutrition education – committed to provide nutrition information to consumers enabling them to meet their dietary needs j) reducing hunger – providing one billion cereal and snack serving, more than half to children and families, this is a part of new corporate philanthropy initiative launched in early 2013 called breakfast for better days.
CONCLUSION
Corporate social responsibility is one of the major factor for a business to maintain its image and reputation. According to Friedman the social responsibility of a business is considered to be responsible for the stakeholders and increase their returns. Where as there are other theories proving being socially responsible is important for a business.
Unfortunately for Milton Friedman, corporate social responsibility was followed over many years and now it is no longer being considered a development but a long strategy incorporated in a business. Prior literature
has anticipated outcomes of corporate social responsibility, including corporate reputation, competitive position, and the fir between corporate social responsibility and core competence (Du et al., 2011; Porter and Kramer, 2011; Yoon et al., 2006).
Kellogg's company follows and maintains the social responsibility as a result they have achieved many awards and recognition such as world's 100 most reputable companies, powerful brand, innovative company by Forbes, In 2012 news week awarded Kellogg's with green ranking, reader's digest awarded with most trusted cereal brand and great place to work institute in Spain awarded Kellogg's with best companies with 100-250 employers. Therefore corporate social responsibility is a strategy to promote business opportunities for companies. REFERENCE
Academia (2013), "Against Milton Friedman: An Argument for Corporate Social Responsibility" available at http://www.academia.edu/238431/Against_Milton_Friedman_An_Argument_for_Corporate_Social_Responsibility
Bryan, H (2010), "Corporate social responsibility in the 21st century: Debates, models and practices across government, law and business", Edward Elgar Publishing.
Christian, B (2005), " Corporate social responsibility" GRIN Verlag.
"Corporate Social Responsibility", (2009). Baylor Business Review, 27, pp. 20-23.
Du, S., V. Swaen, A. Lindgreen and S. Sen (2013). 'The Roles of Leadership Styles in Corporate Social Responsibility', Journal of Business Ethics, 114, pp. 155-169.
Friedman, M. (1970) "The Social Responsibility of Business is to increase its Profits" .New York. The New York Times Company
Freeman, R. E. and J. Liedtka (1991). "Corporate Social Responsibility: A Critical Approach', Business horizons", 34, pp. 92-98.
Hiller, J. S. (2013). 'The Benefit Corporation and Corporate Social Responsibility', Journal of Business Ethics, 118, pp. 287-301.
Katharina, R (2008), "Corporate social responsibility" GRIN Verlag
Kellogg's company (2012), "Corporate social responsibility report of 2011" available at http://www.igd.com/Documents/CSR%20reports/Kelloggs_CR_Report_2011.pdf
Kellogg's company (2013), "Corporate social responsibility report of 2012" available at http://www.kelloggcompany.com/content/dam/kelloggcompanyus/corporate_responsibility/pdf/2012CR/2012_Kelloggs-CRR.pdf
Kellogg's company (2013), "About Kellogg's company" available at http://www.kelloggcompany.com/en_US/about-kellogg-company.html
Kellogg's company (2013), "Corporate responsibility" available at http://crr.kelloggcompany.com/en_US/corporate-responsibility/index.html
Kiran, R. and A. Sharma (2011). "Corporate Social Responsibility: a Corporate Strategy for New Business Opportunities', Journal of International Business Ethics", 4, pp. 10-17.
Mulligan, T. (1986). "A Critique of Milton Friedman's Essay 'The Social Responsibility of Business Is to Increase Its Profits", Journal of Business Ethics", 5, pp. 265-269.
Omnex (2011),"Corporate social responsibility (CSR)" available at http://www.omnex.com/sustainability/csr.html
Radu, M (2008), "The dynamics of corporate social responsibilities" Martinus
nijhoff publishers.
Robert, A.P (2011), "Stakeholder theory", Edward elger publishing.
Shaw, B. (1988). "A Reply to Thomas Mulligan's "Critique of Milton Friedman's Essay 'The Social Responsibility of Business to Increase Its Profit"', Journal of Business Ethics, 7, pp. 537-543