Introduction
Don't waste time Get a verified expert to help you with Essay
"Vodafone Al" is a mobile network operating in Albania with headquarters located in the capital city of Tirana. It is the largest telecommunications network company in Albania among 3 other companies that operate in this field. In this paper I have analyzed Vodafone's current strategic position and how Vodafone will develop these strategies in the future. To do this I have looked at Vodafone's strategies in terms of its marketing, competitors, their core competencies and capabilities, and resources strategies. I have looked at their internal and external environment as well, using PESTEL, SWOT Analysis, Porter's Five Forces and Value Chain Analysis.
PESTEL Analysis
The following PESTEL analysis looks at the external environment of Vodafone AL in its current position.
*Political Factors
-Regulations – mobile phone licenses are tightly controlled and access to the spectrum is limited. In addition political pressure may be brought about regarding the use of mobile phones by children and the possible health issues associated with mobile phone use. -Infrastructure – Building the infrastructure needed to support the network usually requires permission from the government and statutory bodies to use their lands. -Health Issues – there is still no definitive public opinion on the effect of mobile phone usage by people and also the possible health effects of the closeness of phone masts to schools.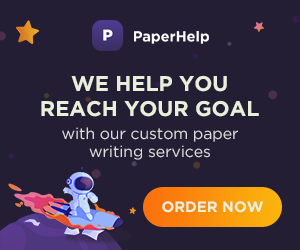 *Economical Factors
-Cost of Licenses – the cost of acquiring mobile phone licenses is very high. -3G – the bidding war for 3G licenses happened at the height of an economic boom and consequently the price paid for them was extreme. This with the cost of building the network will require a lot of revenue to break even, but if the price is too high, the standard will not take off. -Cost of calls being driven down – there are constant price wars between the providers and there are very few markets where there is monopoly controlling the mobile market.
*Socio-cultural Factors
-Health Issues – if mobile phones are shown to be harmful both with the masts and handsets, there may be a move away from their use and a campaign to ban the masts. -Demographics – mobile phones tend to be used by the younger members of society. In a country where the population is ageing, which is the trend across the EU, the demographics may shift to a more aged population who may have less use for mobile phones. -Social Trends – a lot of take up of mobile phones has been down to fashion and peer pressure. If a trend of not having a phone was to occur this could seriously impact on their usage, although unlikely to happen.

*Technological Factors
The mobile phone industry has seen a great deal of technological change and will continue to do so. Mobile phones were originally used for telephone conversations but since text messaging became available the usage has increased dramatically. The introduction of 3rd generation (3G) mobile phone technology is bringing with it a better mix of content and providing more services. These further raise the issue of ethics as Vodafone can now offer a wide variety of content to mobile phones with this new technology 3G will help to increase their sales revenues. However, Vodafone recognizes that it brings additional responsibility, including the need to protect young people from inappropriate content, including violent games and gambling.
*Environmental Factors
Vodafone have established a handset recycling program that encourages customers to dispose of handsets and accessories in a safe and responsible way by advertising their return programmes, providing incentives to customers and by making it easy to return unwanted phones through pre-paid envelopes or recycling point's inertial outlets.
SWOT Analysis
To identify Vodafone's internal strengths and weaknesses and its external opportunities and threats which the environment brings to a company a SWOT analysis is needed. The following SWOT analysis shows Vodafone's internal strengths and weaknesses and its external opportunities and threats.
*Strengths
Global experience and Vodafone's ability to set up across many countries. Their global brand, Vodafone has introduced its brand into the existing brands of its controlled networks and retains the Internet value of existing brand in each country. Vodafone has a good global platform which brings together existing future network systems and enhances the company's ability to introduce products with a focus on both speed to the market and the ability to deliver this across the groups network. Standardized customer relation management is also a feature of Vodafone. The company is developing a group-wide standard in customer relation management to ensure an awareness of its customer base and their preferences in order to help the efficient sales of its new services and products. High operations margin of at least 30 % has been recorded over the past five years.
*Weaknesses
With the network continuing rollout Vodafone's capital expenditure is high. In the past five years net cash spent on fixed tangible assets has on average exceeded the depreciation charge by fifty-eight per cent and represented a large fifty per cent of operating profits so the company might meet a cash shortage. Exploring new technology needs huge research and development and infrastructural costs. If the take-up of the service is not as expected, these costs cannot be recovered. In addition the company is not as flexible when it comes to switching to alternative technologies if the underlying infrastructure will not support it.
*Opportunities
Third Generation Mobile Phone is expected to be one of the major products of the telecommunications industry as it will allow for much faster and higher quality data transmissions which will facilitate videophones, mobile Internet at broadband speeds, and enhanced multimedia messaging. The current trend is towards having at least one mobile, mobile phones have now entered the popular perception as a 'must have'. This provides Vodafone with an opportunity to continue to increase the size of the market as well as their share of the market.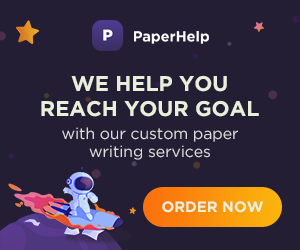 *Threats
New technologies for example, if you make the wrong choice in a standards war and build an infrastructure that cannot be adopted, this leaves the company with a problem of having to take apart a network that cost a lot to build and having to build a new network to provide the new standard. As the industry is regulated, mobile telecoms companies have to accept decisions that may be made for political or social reasons without taking into account the effect on the companies in the industry. Examples of this would include further mobile phone licenses, the banning of phones in certain circumstances and price regulations. If the trend towards the use of mobile phones was to be reversed for any reason, Vodafone would be in trouble. Competitors coming from AMC, Eagle Mobile and Plus who all have extremely good services and offers.
Business Level Strategy
Vodafone's current business strategy is to "grow through geographic expansion, acquisition of new customers, retention of existing customers, and increasing usage through innovations in technology". By using the five forces model of competition, competitor analysis takes place by understanding how the threat of new entrants, the bargaining power of buyers, the bargaining power of suppliers, the threat of substitute products, and the rivalry among competing firms will effect competitors in an industry. These five forces have a direct effect on Vodafone's strategic competitiveness and above average returns.
1. Rivalry with Existing Competitors
Vodafone's position as cost leader, competitors has a hard time competing on basis of price because the competitors will fall on their face if any aspect of the logistics or operations is inferior.
2. Bargaining Power of Buyers
The buyers in the mobile telephony industry are strong. These powerful buyers can reduce the cost leaders prices, but not past the level of their closest competitor. This ensures Vodafone will continue to profit at above average returns compared to its closest competitor.
3. Bargaining Power of Suppliers
Suppliers of the mobile telephony industry are strong. Vodafone, by being a cost leader, operates with margins greater than its competitors, which, in turn, allows them to absorb price increases from its suppliers easier than its competitors. By being a large, focused player of the mobile telephony industry, Vodafone could hold suppliers costs down, and it could make a profit even if its competitors are making only average returns.
4. Potential Entrants
While the threat of new entrants is weak, Vodafone must continue to reduce costs below that of its competitors. By maintaining high levels of efficiency, Vodafone can help make the entrance into the mobile telephony industry unattractive to its potential competitors.
5. Product Substitutes
Vodafone faces a low threat of product substitutes. The focused cost leadership strategy that Vodafone operates under makes it difficult for a comparable substitute to be produced at a lower rate by their excellent use of economies of scale, their buying power, and their absorption of temporary price increases that come from suppliers that don't need to be passed on to the consumer.
6. Summary
Vodafone is pursuing a focused cost leadership business-level strategy through their exclusive focus on the mobile telephony industry. Because Vodafone did not have the distractions that faced their competitors (such as fixed-line telephony) they are able to save money and pass the savings to their customers or maintain a profit even when their closest competitor is only achieving average returns. Vodafone is maintaining a broad competitive scope and focused on cost for their competitive advantage. Corporate Level Strategy
Value Crafting Diversification
Economies of Scope
Financial Economies- Effectual Inner Capital Market Allocation Transferring core competencies
Value Impartial Diversification- Low presentation, Tentative cash flow, Synergy Sharing activities
Market Power- Vertical Integration
Value Chain Analysis
Key Accomplishment Factors
A hit alongside Customers;
Extremely low prices
One-stop Shopping
High quality of products
Full scope of choices
From a company perspectives
High level of innate sourcing
Resource Integration
Seamless arrest of global markets
Conclusion
Vodafone must seek to understand the nature of its competitive environment if it is to be successful in achieving its objectives and in establishing appropriate strategies. If it fully understands the nature of the Porter's five forces, and particularly appreciates which one is the most important, it will be in a stronger position to defend itself against any threats and to influence the forces with its strategy. The situation is fluid, and the nature and relative power of the forces will change. Consequently, the need to monitor and stay aware is continuous. Some issues during the implementation of these Five Forces are crucially important for organizations to build long-term business strategy and sustaining competitive advantages rather than simply list the forces. Successful use of the Porter Model Analysis includes identifying the sources of competition, the strength and likelihood of that competition existing, and strategic recommendations for the action a company should take to in order to develop barriers to competition.