Your friend tells you a joke and you laughed. Your co-worker offers congratulations to achieving something. Your spouse hugs you hello in the morning. These are all mini-scenarios that humans are connected in some little way. Humans are social animals, we crave feeling valued, supported, and connected. All humans are related to the other in one way or another. There are many ways of how humans are connected to one another. All of us need other people in order to be well and thrive. We are connected to one another based on social networking to communicate through the web. In today's society, social networking has become like an operating system where every experience can be social and user friendly. For most people, the web is a viable online process that is used every day of the week from the sounding of the alarm clock, until television puts us to sleep.
Don't waste time Get a verified expert to help you with Essay
Social networking is capable of transporting information through text, audio, video or graphics across the world and can go virtually in an instant to and from anyone with a device and web access. It's beneficial sharing personalized and accurate content with friends, family or business associates who rely on the web and value staying connected while developing social relationships. Relationships create psychological space and safety so that we can explore and learn. When we feel safe and supported, we don't have to build up walls in our hearts to protect ourselves with the knowledge that it will eventually crumble due to human emotion. Brain Doyle says that the heart make us human and allow us to feel, we always try to protect it, though the hearts reaction to anything human will always destroy those protective barriers and leave us vulnerable. The fear of being alone, rejected, and abandon gives us a greater need for connection.
A relationship gives us comfort and support from one another that makes us goes on. As we go, we experience pain and sorrow, but you are surrounded by people that you are connected with who gives you joy, friendship, courage, love, eternity, and God. Doyle writes that "we all churn inside" (Doyle 274) He means that all people experience a sort of uproar of the heart which is true. Many people in today's society go on the web to find true love. Love can be an example of connecting with each other through social networking because as humans we open up our hearts to gain love and trust from another human. Since people enjoy connecting with family and friends for free on social sites like Facebook, it allows loved ones from other countries to communicate without having expensive phone bills. We used to only use social media on our computers, but that quickly changed. We started making social networking more portable and accessible than ever before.
You can access your profiles on a smartphone, iPod and tablets now. The ability to use social media on-the-go is part of what has made our smartphones, MP3 players and tablets items that we cannot leave home without. They know have apps for people to access on their phones to communicate with other people such as Twitter, Face book, and dating apps. One of the major benefits of social media is that we are able to connect with people all over the world, for free. Viewers can simply type a name and see a picture of someone they have not seen in years. Moreover, social networking sites provide a way of expanding the list of friends and acquaintances without having to leave home. Our mobile phones come in handy when we have friends who travel abroad. The person can send messages on Face book as the world's premier social media site. The ability to use our smartphones on-the-go is part of what has made our smartphones, MP3 players and tablets things we cannot leave without.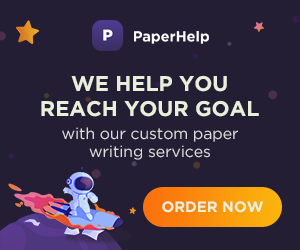 One popular use for this new technology is social networking between businesses. Companies have found that social networking sites such as Facebook, Twitter, and LinkedIn are great ways to build their brand image. These companies are able to drive traffic to their own online sites while encouraging their consumers and clients to have discussions on how to improve or change products or services. All across the globe, owners, investors, managers, and employees are constantly searching for ways to improve. Desired improvements are often in areas such as sales, customer service, gaining new clients, and earning more profit. Social networking in business is the study of individuals interacting socially for business purposes. Social networking has emerged as one of the latest trends in business today, and utilizing the social media for sales, marketing, and recruiting can drive your business and help it flourish.
A person can begin the quest to meet new people by filling out one's interests, or looking for pages on the websites that people have joined with that same interest. By utilizing the websites software and linking ability, a person can meet a new person who has similar interests. For example, people are using social media by religious practices. Religious gods are compelling attachment figures for many individuals, and the quality of the relationship with God appears important in satisfying connection needs. We have many religions all around the world of which people believe in such as Catholics, Muslims, Christians, and many other religions. One thing that social networking sites like Facebook have demonstrated is that one need not be an official religious leader, like a priest, to dispense wisdom to help guide people in their daily lives. (Miller 10) Many individuals and businesses offer a daily prayer or spiritual teaching to inspire their followers on their Facebook pages.

Some Facebook users may post an inspirational teaching as a status update. Some others connect through social media by finding new ways to get in tune with religion. People come together to worship their God every day rather than worshipping only on weekends. Love is at the heart of human existence. I believe that what makes of a livable life is by connecting with one another by establishing relationships to one another. It is in our hearts that we want to be close and valued by others consistently overtime it's something in common that we all share. We all have relationships with each other, have grieved that lives of someone we had lost, and connected by our own beliefs by social networking. Relationships build all kinds of sense of emotion to one another. Love is by connecting to one another through social media by having your friends, family, co-workers, etc.
There for you all the time even when they are away because social networking keeps each other connected. All human groups need values and beliefs to guide them. As people have been realizing the benefits of social networking sites such as gaining broad knowledge on various religions and personality, more and more people are becoming members of these social sites to use valuable opportunities. Religion is about our human nature and how the social forces of religion can bring people together for cooperative success that connects one another by social networking. An easier way of connecting with one another is by smart phones, tablets, and etc.
Social networking provides new ways to connect and interact with others. Through social networking, people can stay connected with their friends, family, or loved ones during transitions and separations regardless of where they are. We are like spiders, our webs are our lives. In order for us to stay firm and strong, we need every thread of it to be well connected to other threads. If we share our threads to perception of others, we would have a very strong web of life. Our life, that needs social perceptions for nourishment, connects us as humans.
Works Cited
Doyle, Brian."Joyas Voladoras. "Joyas Voladoras." Ways of Reading: An Anthology for Writers. Bartholomae, David, and Petrosky, Anthony. Boston: Bedford/St. Martin's, 2011. 274-275. Print Butler, Judith. "Beside Oneself: On The Limits of Sexual Autonomy." Ways of Reading: An Anthology for Writers. Bartholomar, David, and Petrosky, Anthony. Boston: Bedford/St. Martin's, 2011. 244-257. Print Glenn, David."Importance of Staying Connected Through Social Media." Business 2 Community, 29 Aug. 2013. Web. 5 May 2014. . "Social Networking Sites Impact on Education Media Essay." All Answers Ltd, 2003 – 2014. Web. http://www.ukessays.com/dissertations/media/social-networking-sites-impact-on-education.php Miller, Rabbi. "Social Media and Religion by Rabbi Jason Miller." Jewish Tech, n.d. Web. http://www.thedailyrabbi.com/featured-jewish-blogs/social-media-and-religion-by-rabbi-jason-miller/