Introduction
Don't waste time Get a verified expert to help you with Essay
I am the event coordinator of a destination wedding. A destination wedding is defined as a wedding celebration in an exotic or resort location. This will be a three day trip to Paradise Island, Bahamas and will be planning from now until wedding day. The day of the wedding will be December 14, 2013. The couple chose Paradise Island, Bahamas because they both have heard how beautiful, and always wanted to vacation down there. The couple is original from Brooklyn New York but reside in the Washington DC area. The couple would like to be in a warm climate with one hundred of their closet family and friends. Within the one hundred group of people, the wedding party with consist of the bride and groom, the best man and maid of honor, the flower girl, ring bearer, four groomsman and four bridesmaids. The bride's name is Adrianna Jacobs and the groom's name is Antonio Johnson. The couple met their freshman year in college and have been together ever since.
Adrianna and Antonio were both basketball stars at Brooklyn College. Antonio told me it was love at first sight and he knew he wanted to spend the rest of his life with Adrianna. Both graduated with honors and wanted to be successful. Adrianna studied Business Administration with a concentration in Leadership and Human Resource Management and Antonio studied Public Accounting and Business with a concentration in Management and Finance. The day of graduation, after the ceremony was over and both families took the graduates out to eat, Antonio decided that it was the best to confess his love to Adrianna and propose to her in front of the friends and family and of course she said yes. The three of us started the planning of the event started by talking to the couple about site selection and wedding colors.
Stakeholders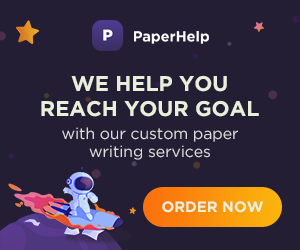 The bride's parents want to put $50,000.00 and the groom's parents are putting $50,000.00 towards the wedding. Adrianna and Antonio have decided to use part of their savings to make this wedding memorable too. They will be putting an additional $25,000.00 towards the wedding. The total budget for the wedding is $125,000.00. As a little girl, you tend to dream about how your wedding day would or could be. One of the main goals is to find happiness and be happy. It is the goal of the bride, that all planning is as easygoing and as simple as possible. To stay within budget, but still wanting all that has been discussed in pre planning. Between both the bride and groom's parents, their goals at stakeholders are to make sure the event planner is doing what has been discussed, monies have been paid, contracts have been signed with no surprises and constant communication is being shared between both sets of parents along with the bride and groom. As stakeholders, although both set of parents have the ultimate say so due to fronting most of the funds, but the bride and groom are putting money towards their wedding as well. They are just happy that they have the support of their parents and their vision will become a reality soon.
Event Theme
Adrianna's favorite movie as a young child was Disney's Little Mermaid. She wanted to incorporate the theme of the movie into her wedding. Growing up, Adrianna thought she had everything, great parents, a place to lay her head, she's daddy's little girl so anything she wanted she got. As in the movie Ariel met Eric who turns out to be a prince. Ariel fell in love the first time she saw Eric, Adrianna fell in love the first time she say Antonio. The event theme will be based off the movie, with the colors of turquoise and coral with the setting of the wedding on the beach and the reception in a banquet room overlooking the nice, blue, crisp Atlantic Ocean.

Location Analysis
The couple has decided to go to Paradise Island, Bahamas for their wedding. They decided to settle with the Sheraton for the hotel accommodations for all family and friends who has come to celebrate in this special occasion. Located on New Providence Island, Nassau has an attractive harbor, a colorful blend of old world and colonial architecture, and a busy port. The tropical climate and natural beauty of the Bahamas have made Nassau a popular tourist destination. Nassau developed directly behind the port area. New Providence provides 200 km² of relatively flat and low-lying land intersected by low ridges (none of which restricted settlement). In the center of the island there are several shallow lakes that are tidally connected. The city's proximity to the United States (290 km east-southeast of Miami, Florida) has contributed to its popularity as a holiday resort, especially after the United States imposed a ban on travel to Cuba in 1963. The Atlantis resort on nearby Paradise Island accounts for more tourist arrivals to the city than any other hotel property. The mega-resort employs over 6,000 Bahamians, and is the largest employer outside of government
Anticipation
For this destination wedding, the plan is to take the theme Adriana wants and incorporate it with the Bahamian culture. With the colors that have been picked for the wedding, it will go well with the beach wedding. The goal of the wedding is to have fun, stay within budget and reenact Adriana's favorite movie "The Little Mermaid". There are a few songs in the movie that she loves, so towards the end of the ceremony we will have one playing. Right towards the end of the ceremony we will have "Kiss the girl" playing as a surprise for Adriana. As part of a special gift to Adriana from Antonio, he wants the first song they dance to be "Part of your World."
Pre-Arrival
Antonio and Adrianna decided they wanted to leave a day earlier to spend time together before family and friends arrived and things with the wedding are underway before they realized it. When looking at flights, they both decided to leave out of Washington DC as early as possible because they would have the day to spend site seeing, and walking on the beach. The couple will be leaving on Delta Flight 6378 at 6:30am out of Washington DC. The flight arrivals in New York at 7:46am with a two hour and forty four minute layover. The flight from New York will leave on Delta flight 373 10:30am to arrival in Nassau, Bahamas at 1:44pm. Family and friends will be leaving out on Friday, December 13, 2013 same time 6:30am on Delta Airlines. The flights will arrival in Nassau, Bahamas at 1:44pm enough time to get from the airport to check in to the Sheraton Hotel and prepare for the day's events. Most of the family and friends will be coming from the Washington DC area, with a few exceptions coming from the New York and Chicago areas.
Arrival
As everyone arrives in Nassau, the hotel is about fifteen to twenty minutes away from the hotel. From the airport to the hotel, there will be limo services provided for family and friends of the wedding party. The cost of the limo services will be one hundred dollars round trip. The family will be coming in on Friday morning and in the limo six people including luggage can fit. The decision was to rent three limos to get the family to the hotel upon arrival and that will also include getting them back to the airport Sunday morning to catch their flights back. There will also be other options for those who would like to catch a taxi cab from the airport to the hotel. The cost of a taxi will be twenty dollars for two people, and each additional person it will be two dollars extra.
Atmosphere
The wedding will be taking place in the hotel in one of the banquet rooms. It has been set up for one hundred people to comfortable sit and partake, the union of Adriana and Antonio. The morning of the wedding is going exactly planned as far as the weather. The sun is out, and there's a slight breeze making it very comfortable for the family and friends. As you walk into the banquet room, you will see fifty chairs on each side, covered with a white sheet and a turquoise and coral bows tied around the back. The wedding arbor has white sheets draped across is with turquoise accents. There will be a turquoise aisle runner down the middle of the aisle. The reception will be taken place in the banquet room as well. In the salon b ballroom, there will be a head table for the bride and groom along with their wedding party. Since there will be one hundred people attending the reception, we will have ten tables with ten people sitting at each table. There will be a dance floor in the middle of the ballroom with the table around the edges of the dance floor. Each table with have white table clothes along with the coral bow times on the table. There's a huge chandelier that will help light up the reception the way we want it too.
Appetite
Friday afternoon there will be a family luncheon at the famous restaurant named Charlie's Place. Charlie's Place, in the old Nassau stadium, is the sort of local find that makes a culinary traveler salivate. Signs proclaim Today's Special: Pig Feet and Now Selling Gin & Coconut Water as a mostly Bahamian crowd digs into breakfast specialties such as stew fish or conch, both served in a rich brown gravy, or adventurous entrées like sheep-tongue souse, all served with a side of grits and the best johnnycake this side of heaven. Lunch diners enjoy grilled snapper, cracked conch, a variety of soups (pea, okra, and crab) or Charlie Jr.'s own invention, "cracked chicken." It's not the place to go for white linens and candlelight – look instead for the warmest of welcomes and perfectly prepared Bahamian food. The average plate cost is about fourteen dollars. For dinner, the parents of the bride and groom decided to make dinner plans for all who came to attend the wedding. They picked out a fine dining restaurant for the rehearsal dinner. The name of the restaurant is called Graycliff.
For decades, Graycliff has been a Nassau luxury leader, a testament to fine dining written in rich woods, gleaming crystal, soft candlelight and five-star service. Chef Elijah Bowe doesn't rest on his laurels; his cuisine melds tradition and modernity effortlessly. Fata paper, a very 21st-century clear cooking parchment, makes snapper en papillote a little piece of Piscean heaven, while chilled Bahamian stone crab reaches toward Europe with warm Dijon-mustard sauce. Lobster bisque is made with Armagnac, foie gras with Calvados, and lobster chunks with cream and Spanish saffron. For an unforgettable experience, prepare your own meal in a cooking class with chef Bowe; you might make a lobster salad spilling temptingly out of the lobster shell or a perfectly spiced miniature rack of lamb. The chef's patient good humor and utter expertise make even beginners feel like cooking connoisseurs.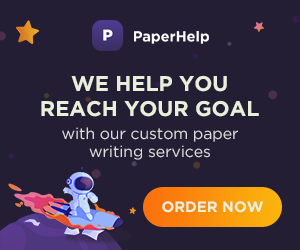 The morning of the wedding, the bridesmaids have a light breakfast for Adrianna to calm the nervousness she is feeling about the wedding. They decided to walk down to the Bimini Market for a light breakfast. It was going to be a long day, and they all needed to have some type of nutrients in their bodies, especially the bride. After an hour in the restaurant, laughing and reminiscing about the times they grew up, it was time to get ready to marry the man of her dreams. Since we are on the island, the couple wanted to have a nice Bahamian meal as possible, but still try to keep it as Americanized as well. We have decided to use their catering department for the menu. The couple wanted to choose each course according to their taste preferences. With one hundred people, we wanted to make it easy for those to get their food in a timely manner. The couple decided to go with a buffet style dinner.
The head table will be served but the rest of the tables will walk up to self-serve. Normally, for a wedding you would like to serve your guests, but the couple decided for a buffet style dinner, because it would be a little bit faster and the reception area is over reserved for three hours. We decided to go with the Bahamian grill dinner buffet. It starts off with a chopped salad bar and it has iceberg lettuce, tomatoes, cucumbers, peppers, corn, chick peas, kidney beans, beats, croutons and a selection of dressings. There will also be fresh conch salad with tomatoes, onions, peppers, and lime, grilled vegetable platter with balsamic dressing and crumbled feta cheese, sweet corn and pepper salad with lemon dressing, cucumber, mango and almond rice salad, potato salad and Bahamian coleslaw. The carving station will have flank steak marinated in high rock lager, jerk chicken with tropical fruit salsa, mahi mahi with a ginger habanero rub, peas and rice, medley of vegetables, and baked macaroni and cheese. There will be assorted rolls and butter. The dessert portion of the dinner will be a choice of guava cheesecake, pineapple upside cake, key lime pie, a selection of Bahamian dessert, with freshly brewed Starbucks coffee, decaffeinated coffee, tea and iced tea.
Activities
Friday afternoon after the family luncheon, there will be activities planned for the kids, bridesmaids, groomsman and the family and friends. For the younger people, there is a trip to the Ardastra Gardens & Zoo planned. The Ardastra Zoo is in the heart of Nassau. In the heart of Nassau, more than four acres of lush tropical gardens are inhabited by a variety of animal species, including the national bird of the Bahamas, the Caribbean flamingo. Ardastra Gardens, Zoo and Conservation Centre was created by Jamaican horticulturalist Hedley Edwards in the 1950's. He developed the picturesque and exotic gardens as a nature preserve, later bringing in flamingos from the southern Bahamas. In 1980, the gardens were purchased by Norman Solomon, whose passion for wildlife and conservation education inspired him to incorporate more animals into the gardens and create a boutique zoo. Today, thousands of visitors visit annually to marvel at the tranquil, restorative gardens; enjoy close encounters with our collection of over 135 animals; and admire the long-legged flamingo beauties National Geographic has called "Ballerinas in Pink".
The cost of the trip are $16.00 for adults, $8.00 for children ages four through twelve and children under three get in free. On Saturday, the wedding will begin at 2:00pm with the reception to follow at 4:00pm in the banquet room. The reception is scheduled to end at 8:00pm due to the banquet services needing to breakdown for other events. All who have come for the wedding will be occupied with this event for most of day, with Sunday to relax and talk about the wedding and how happy Antonio and Adriana looked. On Sunday, the family would like for everyone to meet for brunch at Columbus Tavern. The Columbus Tavern serves breakfast, lunch and dinner with everything cooked to order. This waterfront restaurant, located off Paradise Island Drive nestled between Ocean Club Golf Course and Paradise Harbour Club & Marina, serves up a variety of favorite local specialties as well as popular American dishes.
Amenities
Each person will get an amenity from the wedding to memory the special day shared with the couple. As a guest of the wedding, you will receive a small satin monogram bag and with the couples last name on the top line and Antonio and Adriana's name on the bottom. The satin bags are turquoise with silver letters and will have little treats from the island on the inside of it. Each will receive the bags as they sit down at the reception. Adriana wanted to get something very nice for her bridesmaids, something that they could still use even after the trip. She decided to get cosmopolitan tote bags with each one of their initials on them. It's something each bridesmaid can use for anything after the wedding and well worth it. Inside each bag there's a picture frame with a picture of Adriana and the girls on the beach. This is just a little token of her appreciate for making this trip and her wedding memorable. For the groomsmen, Antonio wanted to get something the fellas could enjoy as well. There's something very special about Antonio and his groomsman, they all grew up in the same neighborhood, went to college together, and joined a fraternity together. They all travel a lot so he decided to get them personalized men's microfiber toiletry bags with each one of their initials on them.
After Event
The wedding reception will end at 8:00pm. Starting around 7:30, Adriana and Antonio wanted the cleanup process to begin. They knew it would be a lot, so getting started early would be the best. Below is a list of how the cleaning break down will be. TimeWhoWhat
7:30pmBanquet StaffClearing the dishes from table
7:45pmKitchen StaffWashing of dishes
7:45pmBanquet StaffTaking the table clothes off
7:50pmBanquet StaffFolding up chairs
8:00pmDJ ServicesBreaking down equipment
8:10pmBanquet StaffWiping down tables
8:20pmBride and GroomThanking all of their guests
8:30pmGroomsmenGathering all the gifts
8:40pmKitchen StaffPacking up food to give to patrons
8:40pmBridesmaidsCleaning up the room used to change clothes 8:50pmBanquet StaffVacuuming both sides of the banquet room 9:00pmDJ ServicesPacked up and ready to go
9:15pmMedia StaffPacking up mics and stereo system
9:30pmMedia StaffPacking up the dance floor
10:00pmBride and GroomQuick chat with Event Manager
10:05pmBanquet StaffClean up Complete
Final Report for Clients
One of the main goals of this wedding event was to stay under or at budget. We wanted to make sure Antonio and Adriana had exactly what they wanted but we couldn't go over budget. Planning a destination wedding can be difficult because you have to consider the cost of getting to your destination, taxes, passports and all of the little things in between. With meeting twice a month for hours at a time, and as it came closer to the time of leaving meeting every week, the wedding plans we solid as a rock. Below is a post event survey the clients will take so that we as company know if we exceeded our clients every need.
JAIJAI Event Planning and Company
After Event Survey
1.As a whole, how would you rate the event? 1 2 3 4 5
2.What was your favorite part of the event?
3.What was your least favorite part of the event?
4.Were there any aspects of the event that could have been done differently? 5.Was the event planner attentive to your every need?
6.Would you recommend this event planning company to other potential clientele?
Wedding Vows
Antonio, from the moment I first saw you, I knew you were the one with whom I wanted to share my life. Your heart and mind inspire me to be the best person I can be. I promise to love you without reservation, comfort you in times of distress, encourage you to achieve all of your goals, laugh with you and cry with you, grow with you in mind and spirit, always be open and honest with you, and cherish you for as long as we both shall live. This is my solemn vow. I, Antonio affirm my love to you, Adriana as I invite you to share my life. You are the most beautiful, smart, and generous person I have ever known, and I promise always to respect you and love you. With kindness, unselfishness and trust, I will work by your side to create a wonderful life together. I vow to help create a life that we can cherish, inspiring your love for me and mine for you. I vow to be honest, caring and truthful, to love you as you are and not as I want you to be, and to grow old by your side as your love and best friend. This is my solemn vow.
Reference
http://www.caribbeantravelmag.com/articles/local-flavor-nassau-bahamas http://www.nassauparadiseisland.com/what-to-do/
https://www.myweddingfavors.com/Checkout/ViewCart.aspx
http://www.keepandshare.com/htm/wedding_planning/wedding_vows/C03_romantic_wedding_vows.php www.travelocity.com
http://www.menswearhouse.com/looks/occasions/groomsmen/wedding-party-black-suit-Groomsmen1S13 http://www.kay.com/en/kaystore
http://en.wikipedia.org/wiki/Nassau,_Bahamas