To what extent did Australian's enlist in 1914 to defend the 'Mother Country'? There are many reasons to why Australian's went to war in the 1914; everyone had different reasons for applying for this life- threatening job. Some went for the thrill, to get a job, to get away from the drought and some people even had war fever. On the other hand, some people went because they felt like it was the right thing to do and because everyone else was doing it. A lot of time people think only about the soldiers that went to war and forget about the women who also enlisted as nurses and did other important jobs. England was like home to the Australian's but is that really why they went to war, when it comes down to it this is only a small reason as to why the Australian's enlisted.
Don't waste time Get a verified expert to help you with Essay
Australia (as a country) felt a loyalty towards the 'mother country', Britain and that the war would be a good opportunity to improve Australia's international reputation. Many individual Australians also joined the war for a variety of reasons. Some felt a strong loyalty to Britain who had supported Australia, and now, they felt, was the time for them to 'do their bit'. Others enlisted simply to prove they were brave enough to fight, but some enlisted because their friends had. Some simply enlisted because they needed a job, pay, and regular meals, but many enlisted in the army for an adventure, not knowing the true horrors of war.
Private A.J. McSparrow (former railway worker from Parramatta, NSW), was one of the many men who enlisted because he felt that it was his duty to support the 'mother country' "I have (enlisted) … and I don't regret it in the very least. I believe that it is every young fellow's duty. There are far better men than any of us have already… besides every paper one lifts it has something to say about young fellows being so slow in coming forward… we are the sort of young men who should go."
Private Antill enlisted because he needed the money, clothes and food and also because it was easier work than cabinet making "[I]f we go to war and they call for men here I will make one quick and lively. I think I know what it is to rough it now and if it is my lot well here goes I am itching to get a dig at a few Germans… we have all got the war fever… it's not bad money here 5/- a day and clothes and food that's nearly as good as Cabinet Making and not half so hard. You may think it funny mee turning up such a good job but it was like this Philpott had only about 3 days work left for us and things are so bad out here for there is a drought on we haven't had any rain for months so I thorrt I would join the army."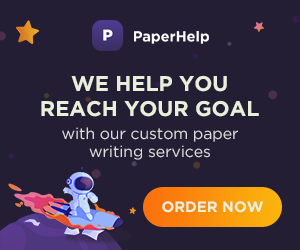 Lieutenant D.G. Armstrong (former bank clerk from Kyneton, Victoria), thought that the war would be great opportunity to prove his strength and to show that he was not a coward "I am going to have a try for the war … I think I ought to go, they want all they can get and … I think it's the greatest opportunity for a chap to make a man of himself, those that come back from this war will be men of the right sort that anybody would be proud of."
Corporal R.E. Antill, (former cabinet maker from Windsor, Victoria), joined up because he was eager to shed German blood "I am itching to get a dig at a few Germans … we have all got the war fever … I am too excited to give my mind to writing" However, after experiencing the horrors of war, Corporal Antill was not so blood thirsty…"I honestly say I will be highly delighted when this war is over for it is simply terrible, for to see your pals shot down beside you." and "The first night … I tried to get a couple of hours rest, and where I was I could not shift my position so I had to use a dead man's legs for a pillow."

Many Australians enlisted in the army with the wrong impression of what war would be like. Many thought that it would be glamorous and exciting, but the reality was that they were living in filthy trenches, alongside their dead comrades, who couldn't be buried in the rush. Australians joined the war with ignorance. Most of the Australian soldiers enlisted to support Britain because they were not aware of the full extent of war.
Women played huge roles in World War 1 at the home front. They managed their family and many became nurses and other duties, which contributed to the military services. Women became cooks, stretcher bearers and interpreters. The war caused women to take care of their family without support from their husband. Women were open to a variety of jobs as the men were at the war and there were voluntary work for women to contribute to the war. The Australian Women's Service Corps (AWSC) was formed in 1916 and several women joined.
They performed tasks at the battlefront that didn't involve combat. They worked as ambulance drivers, cooks and nurses. Women weren't taken seriously and the Defense Department didn't want women to involve in the war as it was dangerous Women who entered the work force were working short-term as the men would come back from the war so they could take back their job.
There were several organisations. The wife of the Governor-General, which was named the 'Australian Branch of the British Red Cross Society', created one. She was the president of the club and the organisation was focused on gaining donations. People didn't want to appoint nurses as they thought women couldn't keep up with the war's demands. The Australian Army Nursing Service allowed women to help during World War 1 overseas. They cleaned wounds and provided aid to men in war. War gave women an opportunity to serve Australia and they did charity work and fundraising. The Australian Red Cross was founded in 1914 by mainly middle-class women. The Red Cross raised money for "comfort boxes" for the soldiers. Comfort boxes contain knitted socks and scarves which women knitted.
In conclusion, there are many reasons to why Australian's went to war in the 1914. Some went for the adventure, to get a job and earn some money. To get away from the drought and the poor weather conditions and some people wanted to get back at the Germans. On the other hand, some people went because they felt like it was the right thing to do and because everyone else was doing it. The people of Australia never actually realised the negatives of war because it was published as such a great thing. The soldiers would've changed their minds about going to war if they knew what it was really going to be like (watching their friends die and not having a comfortable place to sleep) being a hero could never over rule that.
In Flanders fields the poppies blow
Between the crosses, row on row,
That mark our place; and in the sky
The larks, still bravely singing, fly
Scarce heard amid the guns below. We are the Dead. Short days ago
We lived, felt dawn, saw sunset glow,
Loved and were loved, and now we lie
In Flanders fields. Take up our quarrel with the foe:
To you from failing hands we throw
The torch; be yours to hold it high.
If ye break faith with us who die
We shall not sleep, though poppies grow
In Flanders fields. R.I.P to the Australian Soldiers who fought for us.