Introduction
Don't waste time Get a verified expert to help you with Essay
Why I became a nurse. As a child I was taught many good values. My mother had a strong belief in God and she preached her beliefs to the family. I was taught not to be judgmental, treat others as though you would like to be treated, life is very special, love one another as you love yourself, be caring, kind, and responsible. My mother was a great influence on me. Growing up in a family of nine children, there wasn't much money to pay for medical care. She tried to keep her children healthy. I remember every morning before school, my mother would line up all of the kids and one by one make us take a spoonful of cod liver oil. When we returned home from school she would give us a vitamin C tablet. She said it was important for us to take out medication because it would keep us from getting sick. For dinner she made meals that contained a variety of vegetables and we were told to go to bed early. She believed in healthy eating and plenty of rest in order to remain healthy. I don't remember getting sick very often and when we did; my mother would nurse us back to good health.
Choice of Nursing
After high school I attended college and I was unsure of what career I wanted to have. While I attended school, my mother had gotten really ill. I didn't understand why she was always sick. She would go to the doctor but there were never any answers given to me as to why she was always sick. She became very weak, always nauseated and frequently vomiting. She began to lose her hair; I started to think there was something she was not telling me. One day I sat down with her and asked her to tell me what really is going on with her. I told her I felt as though there was something she was not telling me. She began to cry and told me she had cancer and had been receiving chemotherapy. Tears began to run down my face. Many thoughts went through my mind. What was I going to do without my mother? She was always the strong person; she took care of our family. She said she was trying not to worry me or our family and did not want to burden us with her illness.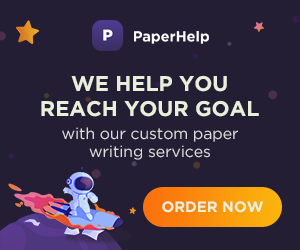 I finally realized it was time that someone took care of her. I gave her a big hug and I remember not wanting to let go. I told her she did not have to be alone and I would help her through it. While she continued getting chemotherapy, her health continue to deteriorate. Her pain was unbearable and she grew weaker. She was so weak that she couldn't get out to bed to go to the bathroom. On our last visit to the doctor, we received more bad news. The cancer had spread into the blood and throughout the body. My mother had made the decision to give up on treatment. It was a hard decision for me to accept but I had to accept her wishes. I did not want her to continue with her pain and suffering. I wanted it all to go away. Her faith in god gave her the strength to make a difficult decision and my faith gave me the strength to let her go. While she was in the hospital, she received great care by the medical team, especially the nurses. The nurses were compassionate.
They always tried to make my mother comfortable as well as meeting her needs and the needs of my family. Thinking back, I remember the nurses making sure she received her bath and teeth brushed. That was important to my mother. She always felt refreshed which made her feel better. She did not like having visitors if she wasn't clean. She had the same mentality when she was at home. We were frequently updated on her condition, which made us think about what we had to expect. Communicating with us made us understand what my mother was going through. When it became dark, the nurses encouraged my family and me to go home to get some rest. We were told that my mother needed her rest and so did we. The care my mother was receiving made us comfortable enough to leave my mother in the care of the nurses. We were assured that if there were any changes in my mother's condition, we would be contacted immediately. I remember the last day my mother was alive.

I received a call around five o'clock in the morning from my mother's nurse. She had asked me to gather all the family and head to the hospital; my mother had a turned for the worst. I was told we had a little time to spend her on her last day. Within the hour, we were all at the hospital. All of my brothers and sisters surrounded the bed. My mother was still coherent. She was able to communicate with us. When she felt it was already time, she gave each and every one of us a hug and whispered something different in our ear. Minutes later she took her last breath.
Essence of Nursing
My family and I were very grateful for the opportunity we were given to spend with our mother before she passed away and the time we spent after her death in the hospital. She had died at the age of 55. After her death, I felt lost. I didn't know if I wanted to return to school. It took me a year to realize that my mother would not have wanted me to give up. I remembered how caring my mother was and how I was taught to care about others. I also remembered the care she was given when she was in the hospital. I then decided to return to school and I realized what I wanted to do. I wanted to become a nurse. I wanted to care for others just like my mother cared for our family and like the nurses cared for my mother.
Beliefs and Values
I believe a nurse's mission is to help others; and also have an obligation to provide excellent care along with maintaining safety. A nurse should be caring, compassionate, empathetic, and non-judgmental. They also should be competent, assertive, accountable, good communication skills, and maintain a positive attitude. A nurse's role is to care for a patient holistically. They are an important part in helping patients and families derive through many crises. Being ill can be very stressful, many patients and families feel helpless and vulnerable during their stressful situation. A nurse who is empathetic, compassionate and caring can provide comfort, and may be able to manage the patient's feelings or make them feel at ease which can improve patient care. A nurse's attitude can reflect the care given to a patient therefore a positive attitude should be maintained. Good communication skills are an important factor in nursing because nurses are the first point of contact; they are the advocators and educators.
They provide support to patients and their families by listening, advocating and communicating their needs. Nurses also have an obligation to maintain current edification. It is important to remain knowledgeable on current information such as the body systems, disease process and medications because there is always teaching involved with the patients. Nurses educate their patients and families on conditions, medications and preventions. For example, the nurse would communicate my mother's care with my family and I. Not only is communication imperative, good observation is crucial because a nurse has to be constantly assertive to changes in a patient's condition. Knowledge of assessment, understanding vital information and the relation to the conditions are important in communicating to the physician.
A nurse needs to be competent in order to administer all prescribed treatments and medications. After treatment, a patient needs to be closely monitored and changes in response to treatment should be identified. Another example is when my mother's nurse noticed changes in my mother's condition. The physician was immediately notified and the nurse was ordered to contact the family. When we got to the hospital, we were updated on my mother's condition and we were told that they were going to start a morphine drip for comfort. The medication was explained to us and we were told what to expect. During her last breath, she had agonal breathing. The nurse applied oxygen and informed us that it was to be expected and walked us through the last minutes of her death. Vision for the future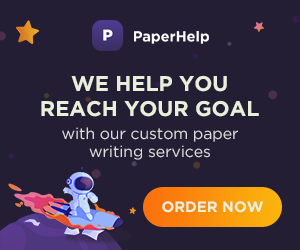 Summary
Nurses are more than task oriented; they are care givers, leaders, collaborators, and educators. They share their knowledge and skills. They serve as role models; provide guidance to families and other caregivers. I can say there are many compassionate and caring nurse, as my family have experienced the care first hand. And through my experience as an ICU nurse, I have seen many of my patients overcome many complications. I believe many of the patients recovered the complications through great nursing care given by the multidisciplinary team. Watching my patients get better is satisfying and rewarding. And the patients that were unable to overcome the complications, being able to comfort the family is special to me.