Elements
Descriptors
Physical Environment
Sunnyside is a community in the southern part of Houston, There are significant amount of hazardous waste in Sunnyside with eight Toxic Release Inventory (TRI) reporting facilities, three Large Quantity Generators (LQG) of hazardous waste, two major dischargers, of air pollutants, and a facility which treats, stores or disposes of hazardous waste.
Don't waste time Get a verified expert to help you with Essay
● Boundaries
Sunnyside boundaries are on the North is 610 south loop, it is bounded on the west by State HWY 288 and is south of Downtown Houston. According to M.E, the community is known with this slogan "Sunnyside Pride."
● Housing and Zoning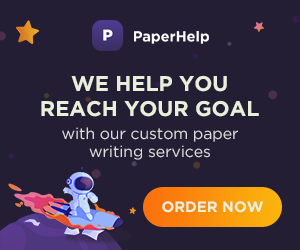 Most of the housing is old and it looks "rundown". They are made of wood, which in most cases is very old and need reconstruction. There are few renovated homes that look good and beautiful. There are apartment building which are recently build and luxury apartment, most of the homes are single family homes , although there are some multifamily homes. The zone is Harris county and is in central saving time zone.
● Common Meeting Places

The residents especially youths hang out in the fast food restaurant, and bar round 4:30pm and also Large number of people youth , young adult and adult hang out in the community grocery store.
● Indicators of Growth or Decline
Is this a "thriving" community or does it look "run down?" Is there new or ongoing construction? Are buildings, roadways, and public areas clean and well-kept. Do you see dirt, trash, or graffiti? Sunnyside is an old neighborhood established in 1912 , although it has some "run down " homes there are new construction and new building and development. There is an indicator of growth in this poor neighborhood. Roadways and public areas are clean and well kept.
● Employment Opportunities
There are Health center like Sunnyside clinic build by city of Houston, Schools, both private, public and charter school. Parks and recreational center, Americanred cross, Public Library, Police and fire station , Fast food Restaurants strives in these area. Auto zone store, pharmacy stores.Although you have these things there are a lot of people roaming around , so employment opportunity is below American average.
● Transportation
There is a public bus route to these community. According to personal communication given to me by M.E "Public transportation is available through Metropolitan Transit Authority of Harris County (METRO) in the form of buses, light rail, and lift vans. METRO schedules change with the service provided and the location, but most are available from five am to midnight on weekdays and run a little bit later on the weekends". In addition, Houston has the largest number of bike commuters in Texas with over 160 miles of dedicated bikeways.
People
● Race and Ethnicity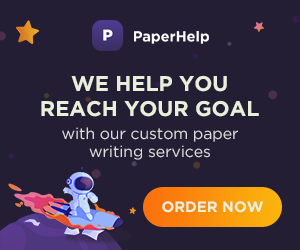 What is the majority racial group represented? What is the majority ethnic group represented? Describe the distribution of gender, approximate ages, single families, multiple families, generational families? Sunnyside is predominately blacks, followed by Hispanic , then other races. African American 84% and some are 6th generation, Hispanic, 5.6%, White 6%, Asian or Pacific Islander 1%, Mixed Races 1%.
● Cultural Characteristics
The language mostly spoken is English ,but "Ghetto language and Spanish language. They eat soul food and Mexican food.
● Lifestyle HealthyBehaviors
There are trash can for garbage disposal, people drive there cars with seat belts. I did not observe a biker with helmet or anybody exercising in the street.
● Lifestyle Risk Behaviors
While driving around the community there children playing the street unattended and some women walking in the street is very obesed. According personal communication by J.J" We can't exercise in the mornings or walk the streets and no more," According to KHOU " Sunnyside rated one of nations most dangerous neighborhood" Last year a man was shut in Subway restaurant by robbers demanding money while he was taking dinner.
● PovertyIndications
According to the 2010 US Census data, " About 60% Sunnyside residents are either unemployed or not in the work force. Nearly 40% of the residents live below the poverty line and 64% had incomes less than twice that of Houston's poverty level. Of those living below the poverty line, 44% were children under the age of 18 and 14% were adults 65 and older"
Services in the Community
Services to the community are social services, Schools , post office, fire station , police station and businesses.
● Social Services
There are five parks Sunnyside Park as follows:
Blue ridge Park, Scott crest Park, Grimes Park, Sunflower Park. There is a newly build YMCA. Sunnyside Multi-Service Center which have Houstoncommunity college to offer GED,YMCA senior program, WIC, Kids Village that "Provides services to families of children 0-16 years of age for link to social services case man agent" Harris county juvenile Probation "Provides probation services for children over the ages of ten (10) and under the age of seventeen (17)" other services offered, Cradles Parenting Classes , Community Health Choice Medicaid Chip, Houston Food Bank Senior Distribution Commodity Program, Client Link & Referral Services ,Sunnyside Health Clinic ,NCI Fitness Program Seniors (ages 60+) Community organization and agencies, Sunnyside Gardens Bayou Estates Minister's Support Group Precinct 7 1st Thursday of the month Southeast Precinct Judges,3rd Tuesday of the month.
● Health Services
There is a health center called Sunnyside Health clinic in the community but no herbalist store or palm reader.
● Fire and Police Services
There is Houston Fire Department , which is within Fire District 46 andHouston Police Department which under Southeast Patrol Division.
● Educational Resources
Sunnyside is under Houston Independent school district (HISD), from pre k to high school ,it has public library , called W. L. D. Johnson Neighborhood Library, private school, carter school like KIPP.
● Religions
Christianity is the major religion in Sunnyside, the church are mostly Baptist church and there is Houston food bank in the civic center.
Business & Industry
Business in Sunnyside is mostly grocery stores, gas stations, Pharmacy , auto zone, fast food restaurants ,post office, small business, family operated businesses.
Politics
I observed a lot of poster of people seeking to be elected into the office, mostly democrats. There are they have voting center, where you see all those seeking election both democrat and republican.
Media
The people speak English and they listen to loud hip pop music and fox channel for the entertainment and local channel.
Key Informants
Interview a fireman or police office.
Also interview a librarian, school teacher, instructor or administrator. Ask each person interviewed to share their perceptions of
the following:
˃ Community's Health issues
˃ Community's Safety issues
˃ Strengths of the Community
Analysis of Windshield Survey
Analyze and summarize your observations and the input from key informants. Write a 2 paragraph summary of community health and safety issues for this community and strengthens of the community. My neighborhood is a new neighborhood with no health issue, I decided to drive to sunny side ;I drove around Sunnyside for two days . I met a police officer at subway by MLK and 610 loop; I introduce myself and asked him if it ok to interview him, I will call him J.J. He stated he grew up in this neighborhood and how difficult it is to exercise in the morning unless you will carry your guns around. He stated that violent crime is high in the area due to high rate of unemployment and drugs and school drop out. The health administrator that I spoke with and will address as M.E was more concern on the high rate of STD in the neighborhood and states they are higher than Houston average and there are a lot of Teen pregnancy and school dropout and drug use and crime rate is high.
Referencces:
J.J, personal communication, Febuary25, 2014
M.E, personal communication, Febuary25, 2014
Retrieved from http://www.ghahec.org/SUHN Project
Retrieved from http://www.houstontx.gov/health/chs/Sunnyside.pdf Retrieved from http://www.houstontx.gov/health/MSC/sunnysidemsc.htm Retrieved from http://www.movoto.com/houston-tx/77033/demographics/