Few men and even fewer women make it to the role of chief executive officer (CEO) at major corporations. Although there are fewer female CEOs than males (only 13 of America's largest 500 companies were run by women in 2009), the route to the top is not much different.
Don't waste time Get a verified expert to help you with Essay
Unfortunately, it can get lonely at the top for female executives. According to a study conducted by Carnegie Mellon University's Tepper School of Business, women account for just 2% of top executive positions such as president, chairperson and CEO. The study also showed women made up only 6% of lower-level executive positions such as chief financial officer (CFO) and vice president.
A women's research group, the number of women in executive roles at Fortune 500 companies has risen. In 1999, women held 12% of corporate officer positions. In 2008, the number had risen to 15.7%. It may not be a dramatic rise, but progress has been made. PepsiCo CEO Indra Nooyi once said, "The glass ceiling will go away when women help other women break through that ceiling." To find out how these women made it to the top of the pack, we'll look at 10 businesswomen who accomplished this great feat and see what they have in common. These Women are Very Well-Educated
The first common thread these women share is a college education. Every executive on the list obtained an undergraduate degree from a four-year college. Six of the executives went on to complete post-undergraduate education. Our list includes four executives with MBAs and two executives with graduate degrees in management.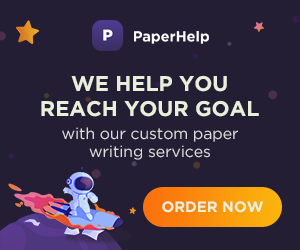 Kraft CEO Irene Rosenfeld obtained her MBA and a doctoral degree in marketing and statistics from Cornell University. Angela Braly, CEO of WellPoint, earned her Juris Doctor (JD) from Southern Methodist University School of Law. eBay's Meg Whitman earned an undergraduate degree in economics from Princeton and went on to receive an MBA from Harvard Business School. Citigroup's Sallie Krawcheck earned an MBA from Columbia University. Both Indra Nooyi and Carly Fiorina earned graduate degrees in management from MIT. They Reinforced Their Education with Varied Experience
A strong educational background can serve as a good foundation for executive leadership, but education must be reinforced with experience. Each executive on our list served in multiple capacities within her firm or industry before making it to the role of chief executive officer.

Starting at the Bottom of the Ladder
Anne Mulcahy joined Xerox in 1976, as a field representative, and staged a progressive climb to the executive suite. In 1992, she became vice president of human resources, and in 1997 she became chief staffing officer. Mulcahy served as corporate senior vice president before she was selected as the CEO in 2001.
Moving into Roles with Higher Responsibility
Carly Fiorina spent the bulk of her career at AT&T (NYSE:T) before assuming the high-profile position of CEO at Hewlett-Packard. She began her career at AT&T in 1980 as a management trainee. After 16 years, she was appointed president of the consumer products business at Lucent Technologies, an AT&T spinoff. In 1999, Fiorina left Lucent to return to Hewlett-Packard, a company that once employed her as a temporary worker. This time, she joined HP in the role of CEO. She reigned atop Fortune's list of the "50 Most Powerful Women in American Business" from 1998-2004.
Mastering a Line of Business
Before joining Avon, Andrea Jung served in several roles involving women's apparel and cosmetics. She worked as senior vice president at high-end retailer I. Magnin for four years before moving to Neiman Marcus in 1991 as executive vice president. Jung joined Avon in 1994 as president of the Avon U.S. Product Marketing Group. She was then promoted to president and chief operating officer (COO) prior to becoming CEO in 1999.
Finding a Big Break
Perhaps the most publicly chronicled climb was that of news anchor turned media mogul Oprah Winfrey. In 1973, Winfrey started as a local news anchor in Nashville, Tennessee. She transitioned into hosting a Baltimore talk show five years later. Winfrey's big break came in 1984 when she became host of "AM Chicago." Less than two years later, the show was renamed "The Oprah Winfrey Show." The show has been the No. 1 talk show in the U.S. for 22 consecutive seasons. Winfrey serves as chairman and CEO of HARPO Productions.
They have Business and Finance Knowledge
Business and finance knowledge is a cornerstone of success for any CEO. Most of the top female CEOs gained this knowledge long before moving to the helm of their respective companies.
From CEO to CFO
Indra Nooyi served as PepsiCo's CFO before being named CEO in 2006. As CFO, Nooyi was credited with leading several of PepsiCo's restructuring efforts including the initial public offering (IPO) of Pepsi Bottling Group and the separation of Pepsi's restaurants, now known as YUM! Brands (NYSE:YUM), from PepsiCo.