This paper is based on case study on operation management and positioning strategy of Zara, one of the world's fastest growing manufacturers of fashion clothing. Also a world leading fashion retailer brand of Inditex. The case study outlines how Zara transforms from a local clothing retailer it into a global successful brand. It addresses few components in the case study, such as the products and process control and integrate business model used in Zara. The case also reveals the competitive strategies that Zara has opt in order to deal with its local and international customers. The strategies to retain and maintain market share have been explored. Furthermore the financial and business performance of Zara is discussed in comparison to literature findings in terms of business models, competitive strategies and the use of technology and quality control processes with consistent and flexible operations in business.
Don't waste time Get a verified expert to help you with Essay
INTRODUCTION
Operation management plays an important part in a company; Focus on overseeing, designing and controlling the process of production (Stevenson & Hojati, 2007). By doing this, company want to make sure by using less resources and create greater efficient in terms of meeting customer requirements (Zeng, 2003). The customer is at the heart of the business model. A customer focused business is deisgned according to the needs of customers and satisfy these needs at best, timely nd appropriately (Lambert, Lewis, & Stock, 1993). As a world leading fashion brand, how does Zara manage to meet customer demand and methods they adopts to manage these large amount of demand and operation over world. This paper presents a case study of a world's leading fashion retailer Zara, which implementing in-house production and speed delivery over the world. In this article, it will outline and analyze the positioning strategy and operation management of Zara.
BACKGROUND OF COMPANY
The founder of Zara is Amancio Ortega and is one of the clothing retailers under the Inditex Group. The company first opened in La Coruna in 1975. By 2001, the company started its international expansion by opening first globe store in Portugal. Now, Zara has 531 stores located in more than 40 countries all over the world up to the fiscal year 2005. The net sales revenue in 2002 amounted to EUR $2,913 million. The tern "Fast Fashion" has been under the spotlight since Zara emerged and dominating high-street retail. Zara has made elite fashion accessible to the mass market and has decreased the lifetime of clothing by providing customers new clothes to pick our every five to six weeks. Zara adopt this "Fast fashion" strategy in order to create a successful world leading fashion brand.
CASE STUDY DESCRIPTION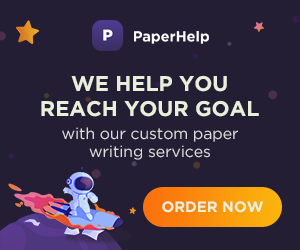 Nature of products & Characteristic of product
As a successful fashion retailer, there must be something that stands out apart from thousands of fashion brands. The nature of products produced by Zara is clothing items in variety of product lines. The main features are designs, colour and clothing materials which are also the components of eth final product of Zara. There are few characteristics of Zara product that can attract customers to buy it. First of all, design is one of main factor that can determinants of the brand in fashion industry, by hiring 250 designers (Inditex, 2007.) and introduces over 10,000 designs into store each year. Therefore, Zara can always keep refreshment to customer. Secondly, as every customer concern "price", Zara choose medium price dimension of position. Price is not as high as Prada or as low as Cotton On. Lastly, combination of latest fashion and quality at an affordable price will make Zara differentiate by other brands. Business environment and market
Business environment is an important issue need to be considered within an organization. According to case study, some of business environment for Zara could be human resource and product control with centralized distribution, and advance IT system. From this case, we know Zara build a strong connection between the store managers and the central design team. Therefore, they can generate useful and accurate information from mangers and designer's team can design product that meet customers' demand. Also, as fashion is a fast forward industry, designer plays an important part of company. Zara tend to sending designer to other countries to search of new trends.

Vertical Integration Business Model: Product Control and design – Total Quality Management Product control is a key factor that helps company to produce a good quality product. Nowadays, lots of businesses choice to outsourcing and manufacturing their products at developing countries due to cheaper labor and greater efficiencies. However, Zara creates vertically integrated business model. Zara make most of fabric and produce by its merchandise in house. This can help Zara to respond quickly to over-changing fashion trends as they have flexible and controllable material within company. Process Design and Control
Zara controls every steps of the value chain, only with a longer shelf or fashion life times are outsourced. By owning its in-house production, Zara is able to be flexible in the variety, amount, and frequency of the new styles they produce. Furthermore, Zara use centralized distribution facility, Zara's internally or externally produced merchandise goes to major distribution center. Technology Incorporation in System
Non-of these can be done without advance IT system and software in company. Zara uses the Hybrid Model Information, where information from stores to headquarters relies from combined human intelligence input. The technology can help company to increase its value chain and lower the manufacturing time. Target Market
As Zara's main idea is to produce medium quality fashion clothes with affordable price. Zara's target market is young, price-conscious, and highly sensitive to the latest fashion trends. They have an advantage over traditional retailers because they do not define their target by segmenting ages and lifestyles giving them a much broader market. Market Capturing Strategies
The market capturing strategies for Zara are to maintain the quality and price level promised to customer long before. The consistent improvement and variety of products have made the customers more loyal to eth brand. Competitive Capabilities
Completive capabilities try to achieve minimum price and create highest value. There are five dimensions that consist within completive capabilities; cost, dependability, flexibility, quality and speed.
Price Competitiveness Strategy
The goal of Zara is to compete based on the level of pricing in market. The lower price levels are attraction to customers given strong competition in market. Zara is able to maintain the price level competitive and the quality level higher given extraordinary designs. Also the price of eth product is the quality and design of eth product in textile industry. Zara store managers are active and pick out latest trends in the market that attract the customer most and try to match these trends with new and improved design. Customized Designing- Differentiation Strategy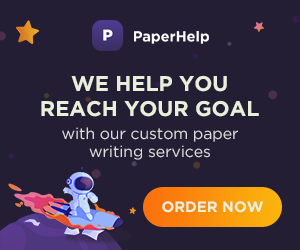 Zara surely provide flexibility of their product, they listen to customers and translation them into new ideas. They produce clothing that matches to customers' needs. And vertical integrate model allow them to supply needed item as market develop efficient in order to meet market demand. Variety of Products- Market Capturing
Furthermore, Zara produce over 10000 designs produce during a year where others can only produce 3000 designs. Quality Management
Zara maintain their produce quality by produce most of their clothing in-house and using centralize distribution center to uphold quality.
Standardized Operations
Qualifiers can be described as aspects of competitiveness where the operation's performance has to be above a particular level to be considered by the customer. For Zara, it will be price, quality conformance, delivery speed and reliability Brand Loyalty
Order Winning Factors are those things which directly and significantly contribute to wining business. They are regarded by customers as key reasons for purchasing the product or service. Order winner for Zara will be product design and brand name. Zara's business performance
Financial performance
The number of stores of Zara has been increased in the past years. According to eth case study data the number of stores have been increased to 65 in 2002 to 53 in 2000. Also the company managed stores have increased in umber along with the sales. The number of new franchises shows that company generated enough revenue to steady the operations and open new stores in different areas and countries. Since the store is operating internationally, the number of new stores is satisfactory given the financial performance. Another more eligible financial measurement of performance is the net sales generated from the products. According to the case study data the net sales have increased to €mn 2913 in year 2002 from €mn 2044 in year 2000. Also the operating income has increased in the year 2002 to €mn 540 from the €mn 327 in year 2000.
Production and Distribution System
One of Zara's major strengths is its ability to update designs and trends in accordance with the customer's feedback. This puts a lot of pressure on the firm's production and distribution team as they have to respond in real-time to make sure that the designs are ready in time. The store managers at the retail stores have a lot of pressure on them as they are the ones who decide which products are to be ordered twice a week and they also email their own ideas to the HQ. They are able to see which product is being bought the most and which trends are making headlines in the fashion industry. Based on that, they order the stock they think will be popular amongst customers. The need to make sure that local demands are met in accordance with that area's trends is important to the firm. So, there is a department dedicated to each country's store and they talk to Zara's HQ many times a day.
Small changes often have to be made in already placed orders. Zara operates its own worldwide distribution system from its Spain facility. It also crafts and produces its own clothes. One of Zara's greatest strengths is its ability to produce new lines in a very small period of time. On average, the lead time for new stock is four weeks, at the most but Zara's team can also work in two weeks. The firm holds extra cloth in stock until a new design for the new line is chosen. Once that is decided, the manufacturers are able to dye the cloth and produce it in no time at all. While it takes other retail stores nearly nine months to get their lines in the stores, Zara's designers can start working on a great trend that has just been released in a new Music Video. This gives them a big advantage over competitors. Most of the production that takes place in Zara's state-of-the-art plant aims to completely finish of the garment. Through the latest computer technology, the dyeing and cutting takes place.
The managers have decided to cut up the pieces and then dye them afterwards to save costs. The labor force is kept down to minimum as the machines do most of the work. The sewing is outsourced to four hundred local seamstresses who are given orders once the imported cloth has been cut up and dyed inside the factory. Through this real-time sharing and internal production techniques, Zara is able to do things that no other firm has ever done. Even Zara's retail stores are cleverly designed to ensure that very little time is wasted while stocking up. The elevators, lighting and signage all contribute to the service. It is also effective in attracting consumers who are able to see that even while they are shopping, newer clothes are coming up. This ensures that consumers would make other trips too. This also lessens the very little need to advertise. Zara's customers keep themselves aware of the latest happenings at the store. Zara employs the level zero type of distribution where the producers sell directly to the customers. Their chosen form of method is direct marketing.There are no intermediaries in the distribution channel and so, the distribution happens quickly and at incredibly low costs, allowing the manufacturer to take full control of the distribution process. International Operations
Simply put, having operations worldwide means that the firm is officially a multinational company. Multinationals are powerful and influential and thus, going global is an important thing for all firms. Every firm owner that runs a successful business is aware of the importance of running a business that has operations all over the world. Being a multinational company means that a specific brand image is developed for the customers and resultantly, the need for advertising is reduced dramatically. Zara is amongst those firms that have been able to quickly grasp the importance of going global. The firm has operations in Europe, Middle East, Asia Pacific and the Americas and boasts of a total of 531 stores, out of which it owns 487 (the rest are franchises). There are so many retail shops all over the world and the operations are incredibly widespread. It began its operations in 1963 in La Coruna where it used to run as a small, local lingerie maker that tended to the city's female population. By 1975, it had opened its first retail store to sell directly to its customer base.
Fourteen years later, in 1989, the stores had expended to 98 different locations and the firm had production units that were running all over Spain. Zara's first international delve happened in the same year as it opened its very first retail shop in Portugal in the city of Lisbon. There has been no stopping the firm since then. It has raked in huge amounts of profits for its parent company and has established itself as Inditex SA's most successful firm. It now boasts of over five hundred stores located on many different continents. After Spain (200), France (71) is the country where it has the most stores, followed by Portugal (35). Zara's biggest advantage is the speed with which it has been expanding over the years. It has become the fastest growing retail business in the entire world. Zara has been able to export its success formula in all its retail stores all over the world. It has become successful solely because its strategies are applicable worldwide. Its competitors, on the other hand, have found it extremely hard to grow internationally, giving the firm a big advantage.
Zara's ideology is same all across the globe – it even displays the same price tag for all clothes, no matter where they are being sold. Thus, the cost of producing a separate price tag for every country is dramatically reduced. Even though the company does not offer the best quality products, their quality is good and since the shopping experience is so high-end, the customers keep on coming back for more. The type of market that the firm caters to is the niche market – the upscale and trendy clothing market in the fashion industry. Even though it operates on an international level, it does not produce products for the mass market but for a specific type of market. Future of Zara
As far as the future of the firm is concerned, it depends highly on how far it can take its current strategy forward. Zara has done little advertising in its entire time – only publishing advertisements in local newspapers. It relies heavily on its customers' interest in the firm. It is important for the firm to convert the rival firm's weaknesses into opportunities for it and this can be incredible for it to gain more market share. The team at Zara will have to make sure that it does not move away from its Spanish customers, otherwise it will lose them, as well as their international customers. There have been so many firms that have over-expanded and as a result, they have been completely wiped off the market due to mismanagement and the fact that they were unable to handle all the pressure. Currently, Zara is well known in South America, Spain and Europe but there is a huge breeding ground available in America (it has only six stores in New York).
In the US, they say, it has been extremely hard to find good real estate and thus, expansion has been difficult. So, the firm managers are thinking that for the Americans, they can create an online shopping experience since the audience there is much more open to shopping on the web as compared to the audience in Zara's local country. Consequently, it can make a name for itself in the American market where a huge customer base is available. As for Zara's management, it appears that the firm employs Laissez-faire management techniques as it is simply the store managers and designers who run the things around the retail shops and factories. The store managers collect feedback and send it up to the HQ for the designers' help. The designers are the ones who get to decide which types of designs are to be made. Then, the distribution team takes over from there. There is very little controlling management to be seen as the firm works more like a team instead of following orders from a big authority figure.
Discussion
Above detailed review of case study shows that Zara is a price competitive business with variety of quality standardized products. The price and quality of products are two prominent features that identify the success of eth business. Given the competitive strategies, the use of price sensitive strategies in intense competition brings more revenue than other wise (Ward & Duray, 2000). The current case shows that Zara is using price sensitive strategy to capture market attention and gain trust over other products. The case also shows the differentiation strategy that is based on customized products design. The differentiation strategy in competition often reflects the market with most similar goods and differentiation and customization enables the sales boost (Danskin, Englis, Solomon, Goldsmith, & Davey, 2005). In case study the operation capacity is designed according to the need and supply of eth product based on demand. Zara is keen in developing system that is conform with the standardization in delivery, speed of processing and the manufacturing synch of the products.
Not one kind of supply chain pipeline strategy works for each business. The difference is based on the demand and the capacity of generating products and services; hence the method that conforms the demand and satisfy demand is the appropriate method for eth business supply chain management (Christopher & Towill, 2002). This explanation shows that Zara as business is meeting the requirements of competitiveness and supply chain effectiveness. Other business strategies that Zara has incorporated in its business include the technology incorporation which is referred to be the most effective way of managing and controlling inventory and demand of products; technology bring effectiveness to system and improves process capacity; also the use of IT improves performance of the organization (Melville, Kraemer, & Gurbaxani, 2004).
Quality of the product and process is the base of its performance. Controlled product and process maintains the quality standards (Balakrishnan & Wernerfelt, 1986; Powell, 1995). In Zara the products and processes are controlled by using vertical integration model and in house production system. That enables Zara to respond to eth changes in trends and businesses over time. with vertical integration business model a company is able to maintain the innovation level by constantly and quickly changing according to the changes in market (Robertson & Langlois, 1995). Also Zara has extended its operations internationally and the distribution channel has been effective in meeting demands from international customers. The delivery system and the synchronization of manufacturing unit to demand unit have been parallelized.
The international business trade requires business strategies that meet the demands of international customers with time and capacity; change of time zones and cultural aspects often effect the ability of a business to operate internationally; with effective use of ethical international trade strategy a business can gather attention even in abroad markets (Hill & Jain, 2007). This shows that Zara has the ability to deal with different customers with different demographic characteristics and hence difference demands. Collectively the operations and business strategies incorporated in eth system by Zara are promising and effective given the success in local market and expansion of eth business in international market.
Conclusion
Zara is a successful local and internationally operating business. The business operations are flexible given vertical integration and operations based on in house manufacturing unit that produces products for sale at national and international level. The quality of products is maintained and the pricing strategies with differentiation strategies are adopted in the business to remain competitive. New stores and franchises have been launched in past years and income generated has increased over the year. The target market of Zara is based on highly-sensitive fashion trends change and the pricing level. Zara target market is much broader given its ability to satisfy customized demands and flexible capacity to quickly incorporate latest trends in the system. Zara has standardized operations and quality processes that are delivering same products to various international destinations. Zara is an image of small business success to mark its presence in international market. The use of best competitive strategies and the collaboration of technology, quality standards and financial stability have proven to be the tools of success for Zara.
References
Balakrishnan, S., & Wernerfelt, B. (1986). Technical change, competition and vertical integration. Strategic Management Journal, 7(4), 347-359. Christopher, M., & Towill, D. R. (2002). Developing market specific supply chain strategies. International Journal of Logistics Management, The, 13(1), 1-14. Danskin, P., Englis, B. G., Solomon, M. R., Goldsmith, M., & Davey, J. (2005). Knowledge management as competitive advantage: lessons from the textile and apparel value chain. Journal of Knowledge Management, 9(2), 91-102. Hill, C. W., & Jain, A. K. (2007). International business: Competing in the global marketplace (Vol. 6): McGraw-Hill/Irwin New York, NY. Lambert, D. M., Lewis, M. C., & Stock, J. R. (1993). Customer-focused strategies for
motor carriers. Transportation Journal, 21-28. Melville, N., Kraemer, K., & Gurbaxani, V. (2004). Review: Information technology and organizational performance: An integrative model of IT business value. MIS quarterly, 28(2), 283-322. Powell, T. C. (1995). Total quality management as competitive advantage: a review and empirical study. Strategic Management Journal, 16(1), 15-37. Robertson, P. L., & Langlois, R. N. (1995). Innovation, networks, and vertical integration. Research policy, 24(4), 543-562. Stevenson, W. J., & Hojati, M. (2007). Operations management (Vol. 8): McGraw-Hill/Irwin Boston. Ward, P. T., & Duray, R. (2000). Manufacturing strategy in context: environment, competitive strategy and manufacturing strategy. Journal of Operations Management, 18(2), 123-138. Zeng, A. Z. (2003). Global sourcing: process and design for efficient management. Supply Chain Management: An International Journal, 8(4), 367-379.